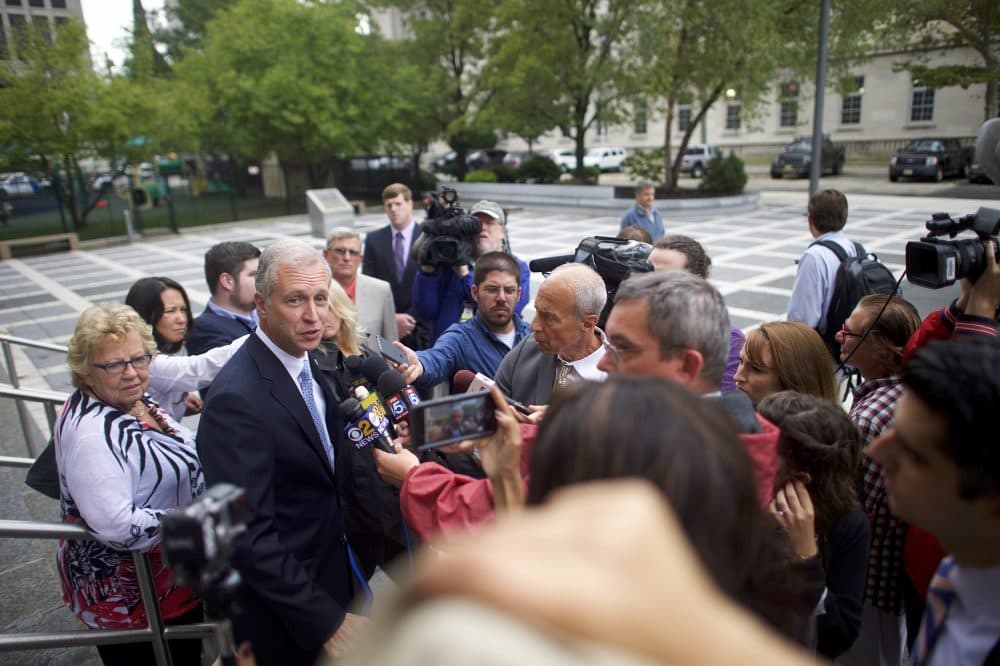 Top Port Authority executives David Wildstein and Bill Baroni boasted about the traffic nightmare they had just created - as political payback for nearby Fort Lee Mayor Mark Sokolich, who refused to endorse Christie for re-election - while huddling with the Republican governor at a September 11 memorial in Lower Manhattan, said Assistant US Attorney Vikas Khanna.
A former Port Authority of NY and New Jersey official who pleaded guilty in the George Washington Bridge lane-closing scandal testified Friday that he considered himself the "bad cop" who would aggressively push Republican Gov. Chris Christie's agenda at the powerful bistate agency.
Prosecutors said Monday that Christie knew about the 2013 closures as they were happening because two cronies actually "bragged" to him about them.
Wildstein was expected to testify Friday.
The jury in federal court in Newark was shown an email from Mowers in 2011, when Mowers was a staffer in the Governor's Office of Intergovernmental Affairs, in which he said the list would "make sure we can always remind them of how helpful this governor has been".
A spokesman for Christie did not respond to a request for comment.
Mowers said he reported to Christie Deputy Chief of staff Brigid Kelly, who's on trial.
Bill Baroni and Bridget Kelly are accused of shutting down access lanes to the George Washington Bridge in Fort Lee to punish the town's mayor for not endorsing the governor's re-election bid that year.
That came after Wildstein's lawyer alleged in a letter that Christie knew more about the plot than he had admitted in a series of news conferences.
Kelly has said her emails were meant to be sarcastic.
Mowers subsequently left the office to work on Christie's gubernatorial campaign and, later, on Christie's presidential campaign. Two-thirds of the senators would have to vote in favor of impeachment to remove Christie from office.