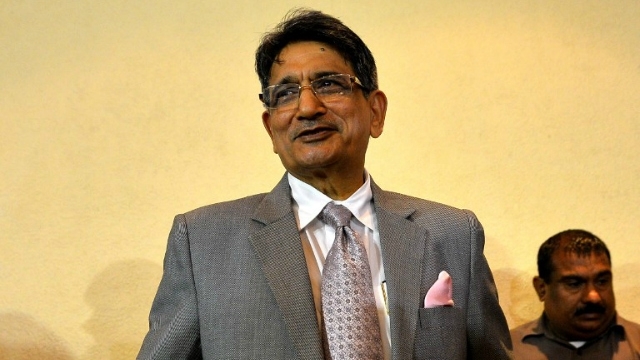 The Committee of Administrators (COA) has "finalised" an overhaul of the BCCI constitution, removing 41-time Ranji Trophy champions Mumbai as a Full Member, giving all north-eastern states Full Membership status.
While the latest BCCI constitution takes the voting rights away from powerhouses such as Mumbai and others, it grants the same to a few centers in the North East India, where the sport is not as popular as it is elsewhere. The new rules clearly states, there could be only one full member from a state.
"Maharashtra CA has full membership for the initial year, but we don't want it on a rotation basis".
"Maharashtra, Mumbai and Vidarbha cricket associations deserve full membership on a regular basis", Bagwan told mid-day over the phone from Pune.
Nagaland, Mizoram, Sikkim, Bihar, Arunachal Pradesh, Telangana (erstwhile Hyderabad), Uttarakhand, Meghalaya and Manipur are the new "Full Members" according to the altered BCCI constitution.
So it relegates Mumbai to Associate Membership status, along with other existing members of the BCCI.
With regards to the nine-year cumulative period, the CoA has cleared the confusion stating that if a person completes 9 years at the BCCI or any state unit, he will be ineligible. The panel comprising Vinod Rai, Ramchandra Guha, Vikram Limaye and Diana Edulji, however, has uploaded the proposed changed constitution without calling a Special General Meeting (SGM) and obtaining a three-fourths majority in accordance with the Societies Act.
The new constitution also lays down some of the benchmarks of the Lodha ruling. "We need the SC to clarify as to whether the CoA has the power to rewrite the constitution", a former official said.
He further added, "See, you are talking about one-state-one-vote".
After being given the mandate to enforce the Lodha Committee recommendations (with modifications), the CoA will now approach the Apex Court to find out if it has done the right thing. "The states will also have to make changes to their own constitutions".
On the issue of the Saurashtra Cricket Association (SCA) seeking guarantee from the BCCI that it would remit a sum of Rs. 30 lakh for each of the IPL matches, the CoA has informed the 10 IPL centres that all money would be paid 14 days after the final, but only if the Supreme Court orders are implemented.