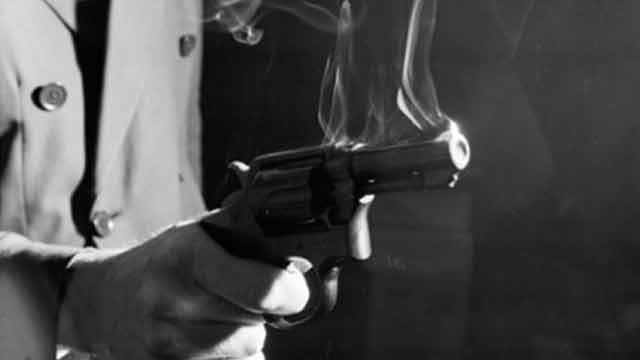 Foreign Affairs Minister Chrystia Freeland has issued a statement condemning an apparent terrorist attack Thursday on Paris' iconic Champs-Elysees boulevard.
Police officers control passersby near the Champs Elysees in Paris after a shooting on April 20, 2017.
Islamic State militants claimed responsibility for Thursday's shooting, in which a French policeman was shot dead, via its Amaq news agency, naming the attacker as Abu Yousif al-Belgiki.
Cheurfi, a French national who lived in the eastern Paris suburb of Chelles, had been convicted for previous armed assaults on law enforcement officers going back 16 years, the sources said, and was well known to authorities. Candidates canceled or rescheduled final campaign events ahead of Sunday's first-round vote in the two-stage election.
The Champs-Elysees has "returned to normal" this morning, as the capital city of Paris comes to terms with yet another terrorist incident and its tourism industry inevitably fears yet more damaging fall-out. Police has also searched the home of the dead attacker in a town east of Paris.
Pierre Henry Brandet, of the French Interior Ministry, said the attacker stopped his vehicle in front of a police van and emerged with an automatic weapon.
April. 21 (ANI): The attacker, who killed a police officer in Paris's Champs-Elysees area, was known for radical Islamist activities by the French security services.
French police are also hunting for a man who has been identified by Belgian security services, an interior ministry spokesman says.
Speaking after a security meeting on Friday, Prime Minister Bernard Cazeneuve condemned the attack as an act of "barbarity and cowardice".
According to French media, he had served several years in prison for shooting at police in the early 2000s.
Mr Hollande said he was convinced the attack was "terrorist-related", adding that the security forces had the full support of the nation and a national tribute would be paid to the fallen policeman. Police tape surrounded the quiet, middle-class neighborhood in Chelles early Friday, and anxious neighbors expressed surprise at the searches.
"Over the next few days more than 50,000 police officers and gendarmes will be mobilised to ensure a calm and peaceful election".
France has been under a state of emergency, granting special powers to the police and thousands of military on the street, since the attacks that killed 130 people in Paris in November 2015.
Eyewitness Badi Ftaiti said: "They were running, running".