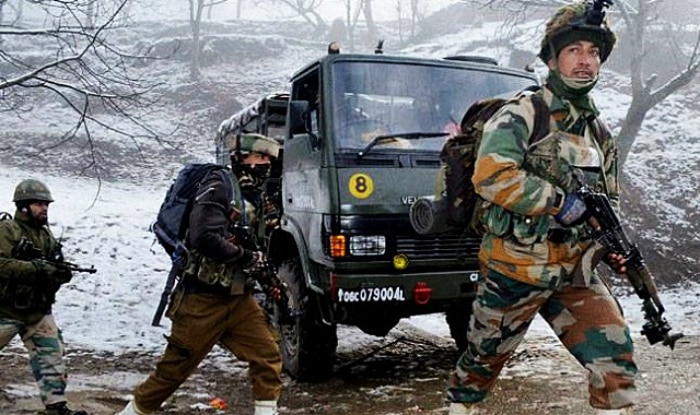 A policeman on Saturday evening decamped with four service rifles in central Kashmir's Budgam district amid fears that the guns may have landed up with the active militants in south Kashmir.
A Srinagar based news agency, quoting spokesman of the terror outfit claimed, that the policeman, Syed Naveed has "joined Hizb along with the four rifles".
Mushtaq, who hails from Shopian district, had joined police in 2002 as a constable, police said.
A Jammu and Kashmir Policeman decamped with four self-loading rifles and ammunition from a Food Cooperation of India godown in Budgam. Sources said there is possibility the policeman could have joined hands with terrorists.
A departmental inquiry has been ordered into the incident, the official said. He was reported to have joined militant ranks, and was arrested about a month-and-a-half later from Kulgam. Naseer Ahmad Pandit, a police constable from Pulwama, also joined the Hizbul Mujahideen after decamping with two rifles in March 2015.
Pandit, who was part of slain militant Burhan Wani's group and posed for a picture that went viral, was later killed in an encounter in Shopian district, said the report.
Previous year two such incidents were reported in the region where two policemen decamped with the service rifles of fellow policemen.