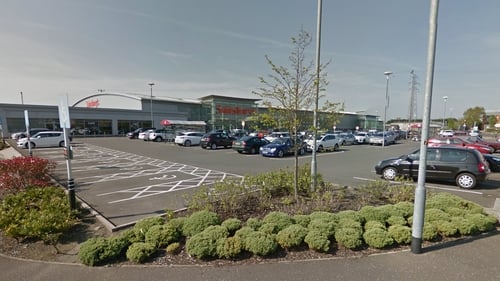 A man has been shot in a Northern Ireland supermarket auto park, police have confirmed.
Detective Superintendent Kevin Geddes said: "Detectives have now launched a murder investigation and I would ask anyone who may have witnessed this incident or anyone who has any information to contact detectives on the non-emergency number 101, quoting reference 870 28/05/17".
There are reports the man had a child with him and was shot as he climbed out of his auto.
Ambulance staff had been treating the man at the scene but he later died from his injuries.
However, eyewitnesses who were in the vehicle park at the time have reported seeing the victim being treated by paramedics.
He said the injured man was thought to have a child with him when he was attacked.
Ulster Unionist North Down MLA Alan Chambers said he arrived at the scene about 10 minutes after the shooting happened.
He said everyone in the vehicle park was shocked by what had happened.
"It's only afterwards that it will really hit people, it was such an ordinary Sunday afternoon", he said.
Sinn Fein MLA Chris Hazzard said:"Whoever was behind this shooting wants to drag us back to the past".
Detective Sergeant Keith Wilson appealed for anyone with information on the shooting to come forward.
The incident took place at about 3pm outside the Sainsbury's superstore in Bangor, County Down, police said.
Sainsbury's confirmed the store had been shut...