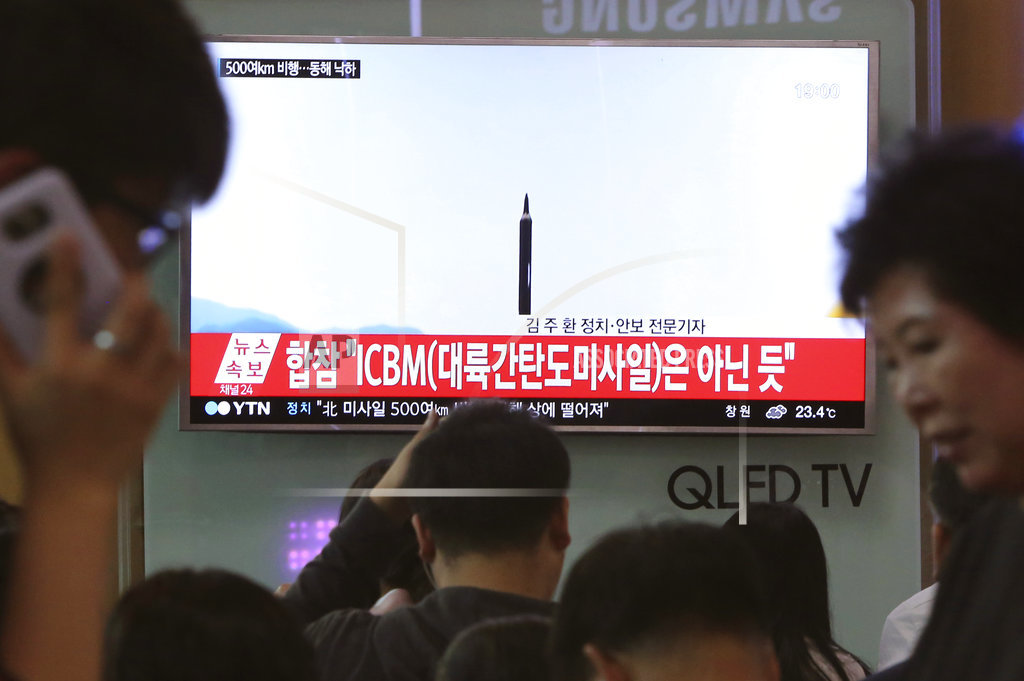 North Korean leader Kim Jong-un personally "watched the test of a new-type anti-aircraft guided weapon system", the official KCNA reported on Sunday.
The reclusive nation's latest test was organized by the Academy of National Defence Science, a blacklisted agency believed to be developing missiles and nuclear weapons, KCNA reported without revealing the date and location.
The North Korean leader was pleased with the test, according to state media, and ordered its mass production.
Kim said the weapon system showed a remarkable improvement in detecting and tracking targets, as well as strike accuracy, compared with a test conducted past year, according to KCNA.
A year after the initial test, Kim ordered the mass production of system in the country.
The North has carried out two atomic tests and dozens of rocket firings since the beginning of a year ago in its quest to develop a missile capable of delivering a nuclear warhead to the continental United States.
All 15 council members, including the North's closest ally China, approved the statement ahead of emergency closed consultations Tuesday where France's U.N. Ambassador Francois Delattre said a new sanctions resolution will be discussed.
USA military personnel plan to launch a custom-made missile from the Marshall Islands and aim to shoot it down in space by firing an interceptor missile from a base in California, reports Fox News.
"This weapon system, whose operation capability has been thoroughly verified, should be mass-produced to deploy in all over the country like forests so as to completely spoil the enemy's wild dream to command the air".
The situation on the Korean peninsula over recent months has become aggravated by the series of missile launches and nuclear tests carried out by North Korea. North Korea has accused the US of escalating tensions with its actions and refers to its missile launches as measures to safeguard its country.
Top North Korean officials have said the country was ready for nuclear attacks in the event of USA military aggression.
On Saturday, Group of Seven leaders presented a united front on the North Korean nuclear issue, urging the North to halt its nuclear and missile programs or face bolstered measures.