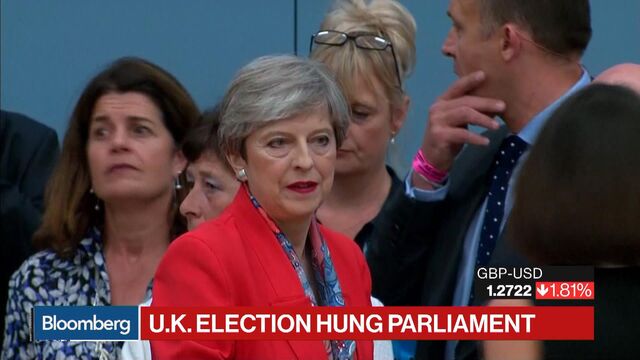 Congratulating Theresa May for continuing as British PM after the just concluded general election, European Council President Donald Tusk on Friday said that Brussels and London should press ahead with the Brexit talks. "We know when they must end", Tusk tweeted after the loss of her majority in a snap election put in doubt whether British Prime Minister Theresa May will be able to start Brexit negotiations as planned on June 19.
'Our shared responsibility and urgent task now is to conduct the negotiations on the UK's withdrawal from the European Union in the best possible spirit, securing the least disruptive outcome for our citizens, businesses and countries after March 2019, ' Tusk, who chairs summits of European Union leaders, said on Friday.
But he warned that time was running out to reach an agreement which could be approved by all 27 remaining governments within the two-year deadline set out in Article 50 of the European Union treaties.
Gunther Oettinger, Europe's budget commissioner, said it was unclear whether Brexit negotiations could begin on June 19 as planned, adding a weak British government raised the risk talks could fail to reach a deal that limited disruption when the United Kingdom leaves in March 2019.
Germany's European affairs minister Michael Roth also said time was tight if the the United Kingdom was to avoid crashing out of Europe without a deal.
With an unstable leader, there is therefore an unstable government that will only increase the the inevitable of a "no deal" that could fundamentally hurt both sides.
Gunther Oettinger told German radio station Deutschlandfunk that in negotiations, "a weaker partner weakens the whole thing".
"Timetable and European Union positions are clear", he wrote, "let's put our minds together on striking a deal". "The date for the beginning of negotiations is now unclear", he wrote on Twitter.
Few Europeans voiced much sympathy for Ms May.
Markus Ferber, a German Conservative said: "At the most untimely point". The British political system is in total disarray.
The former Belgian prime minister wrote on Twitter: "Yet another own goal, after Cameron now May, will make already complex negotiations even more complicated". "I do hope that the result of the elections will have no major impact on the negotiations we are desperately waiting for", he said.