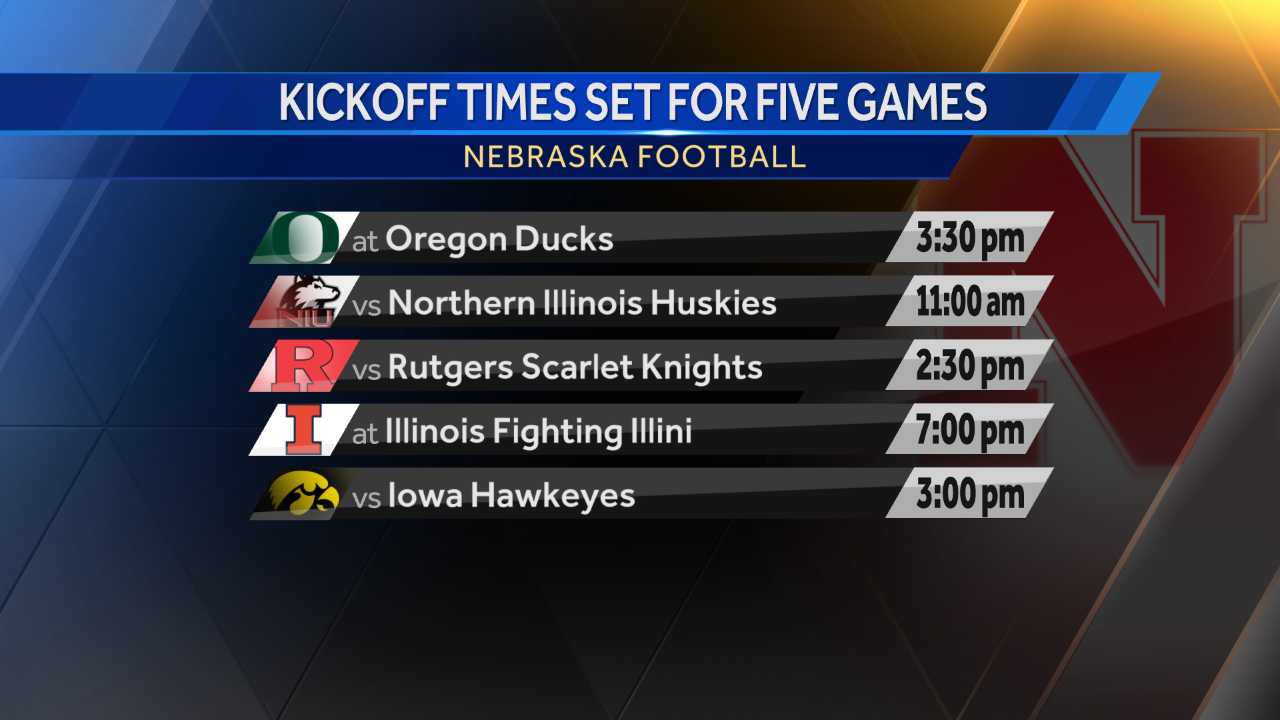 ESPN and Fox have announced kickoff times for several 2017 Big Ten football games.
Road game kickoffs were announced as 6 p.m. for the September 15 game against South Florida, 11 a.m. against Iowa on October 7, and either 2:30 p.m. or 3 p.m. against Minnesota on October 21.
Nebraska's Black Friday home game against Iowa also won't be on ABC this year. The contest from Illinois' Memorial Stadium will begin at 7 p.m. CT with television coverage on FS1. The following week, Nebraska will play host to Rutgers on Homecoming in Lincoln, with the Huskers and Scarlet Knights to kick off at either 2:30 or 3 p.m. CT, with the network to be announced at a later date.
Both FOX and FS1 are new to the Big Ten TV deal this, and each network announced five different games they are airing on Big Ten campuses.
November 24: Nebraska's regular-season finale will kick off at 3 p.m. CT and be televised by FS1. It's the first time since 1990 the Huskers won't be on ABC for a Black Friday game.
Time and TV for Nebraska's September 2 opener against Arkansas State remains unknown.