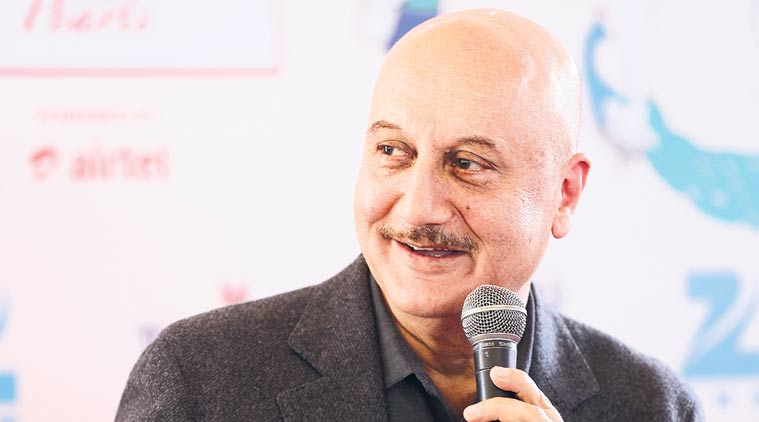 "This is also an effort on our part to complete the course on time", said Amit Tyagi, the dean of film at FTII.
"With a credit-based syllabus in place, the institute wants to prevent backlogs and has brought back the old two-day 12-hour shift norm".
Ministry of information and broadcasting appointed veteran actor Anupam Kher as the new Film and Television Institute of India (FTII) chairman on Wednesday. "The government institute that exists to provide education to the students from all section should be driven by the agenda of funds generation which now seems to be the aim of the institute", the letter mentions. "I have been running an acting school for 14 years, and I think I have survived in the entertainment industry for 40 years because I am a student of National School of Drama", he said. Moreover, he said that this is the not the first time when he is handling an administrative post. Students have alleged that the iconic institute has become an "institute for short-term courses' and contractual faculties". Students say that the courses demand a hefty fee which restricts their careers.
"The institute does not have enough number of faculties to run the courses and, because of this, implementation of syllabus is getting affected".
The letter further elaborated on this contentious issue, alleging that students were being "forced to sign undertakings to finish their courses on time" with the administration not providing the necessary resources to aid them. The three-day-eight-hour shift has been reduced to a two-day-twelve-hour shift which would be exhausting and also inhuman to force the lightmen, carpenters, painters and make up artists and actors to work at such a stretch. "But the students of the third semester chose to continue with the boycott despite the solution we offered regarding the schedule".
Earlier, after students refused to attend the dialogue exercise, the administration even served notices to five students asking them to vacate the hostel. Considering that the students are the primary stakeholders and voting members in the academic council, this move to exclude the student representatives is unconstitutional.
The letter puts forward many concerns the students and staff have regarding the institution, and asks for Kher's "take" on these issues.
The last issue raised in the letter reads: "FTII has been producing filmmakers who are working at various platforms". The protest was staged against the selection of Chauhan, who students thought lacked the aptitude to head an institute of such great repute. Some choose to work in industry and others find alternate ways. "The way the course is progressing, it seems we will finish the courses on time, but without learning anything substantial", said Rohit Kumar, a second-year student specialising in film editing.