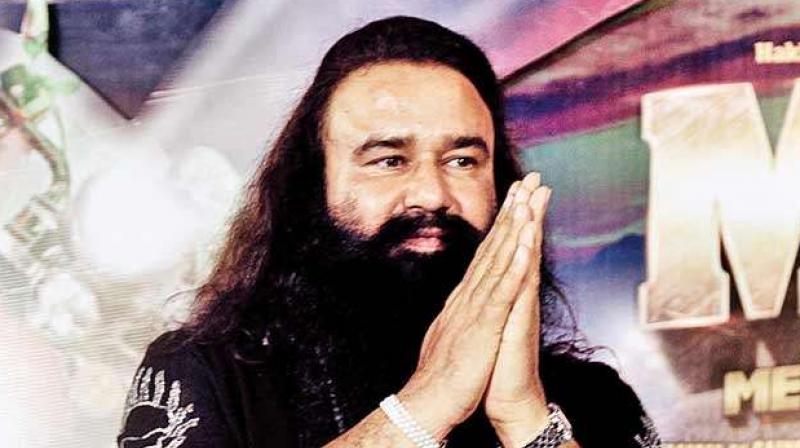 "Honeypreet told police that she had left her laptop in her room and added if it wasn't found there, it must be with Vipassana since is the administrative head of the dera", said a senior official on the condition of anonymity. Police has made reports to the court that guide maps and deployment chart are saved in Honeypreet's laptop and they want to recover this laptop to get the maps and other incriminating documents.
Jailed Dera sect chief Gurmeet Ram Rahim Singh's close aide Honeypreet Insan was on Friday sent to 10 days' judicial remand by a court in Panchkula.
Honeypreet Insan has been sent to judicial custody on the day Dera Sacha Suda's chairperson Vipashsna joined the investigations and appeared before ACP Mukesh Malhotra who is heading the Special Investigation Team probing incidents of violence that broke out after Ram Rahim's conviction.
Earlier, the SIT had taken Honeypreet to different areas of Punjab, Rajasthan and Haryana where she took refuge during the period she was hiding. She was arrested on October 3 from the Zirakpur-Patiala highway, about 15 km from Chandigarh.
A woman accomplice, Sukhdeep Kaur, who was accompanying Honeypreet when she was arrested, was also sent to judicial remand till October 23. Police now want to arrest Dera functionaries on the basis of the lead provided by Honeypreet Insan.
During the investigation, Haryana Police claimed that Honeypreet was not cooperating during the interrogation.
The Haryana Police had sounded an worldwide alert against all three. His conviction led to violence in Panchkula and Sirsa in Haryana, leaving 38 people dead and another 264 injured. It further claimed that Honeypreet had posted a video of Panchkula violence from her mobile, which further nailed her role as a conspirator in the violence.