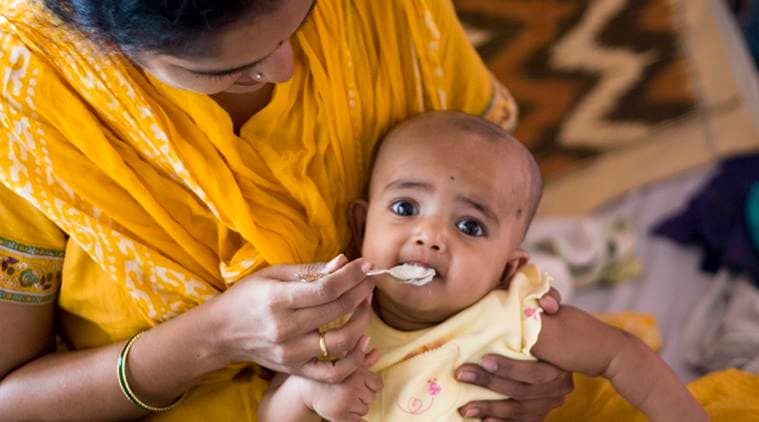 India has a "serious" hunger problem and ranks 100 among 119 developing countries, lagging behind countries such as North Korea and Iraq, said the global hunger index report released by Washington-based International Food Policy Research Institute (IFPRI) on Thursday.
However, Bangladesh is ahead of its neighbours India and Pakistan.
With a 31.4 GHI score, reaching the high end of the serious category that ranges between 20-34.9, the country's rank slipped by three notches compared to previous year when it ranked 97th on GHI 2016.
Other than India, only three other countries, Djibouti, Sri Lanka and South Sudan have more than 20% of their children wasted.
"The results of this year's Global Hunger Index show that we can not waiver in our resolve to reach the UN Sustainable Development Goal of zero hunger by 2030", Shenggen Fan, director general of the International Food Policy Research Institute said in a statement.
The country stands behind Bangladesh, Nepal, Iraq and North Korea with 31.4 scores and has the third highest Global Hunger Index score in all of Asia.
The GHI captures the multidimensional nature of hunger based on four indicators -undernourishment (share of the population with insufficient calorific intake), under-5 child wasting, under-5 child stunting (low height for age), and under-5 child mortality.
The report ranked 119 countries in the developing world, almost half of which have "extremely alarming", "alarming" or "serious" hunger levels.
However, India has made considerable improvement in reducing its child stunting rate, down 29 per cent since 2000, but even that progress leaves India with a relatively high stunting rate of 38.4.
On India, the report said that the country's top 1% own more than 50% of its wealth, India is the world's second largest food producer, yet it is also home to the second highest population of under-nourished in the world.
The report says, "India has implemented a "massive scale-up" of two national programmes that address nutrition - the Integrated Child Development Services and the National Health Mission - but these have yet to achieve adequate coverage".
It adds, "According to 2015-2016 survey data, more than a fifth (21 percent) of children in India suffer from wasting".
However, he said that the on-going efforts are expected to make significant changes in improving the existing situation.
Prevalence of wasting in Sri Lankan children under five years increased to 21.4 percent in the five-year period from 2012-2016. The plan shows stronger commitment and greater investments in tackling malnutrition in the coming years.