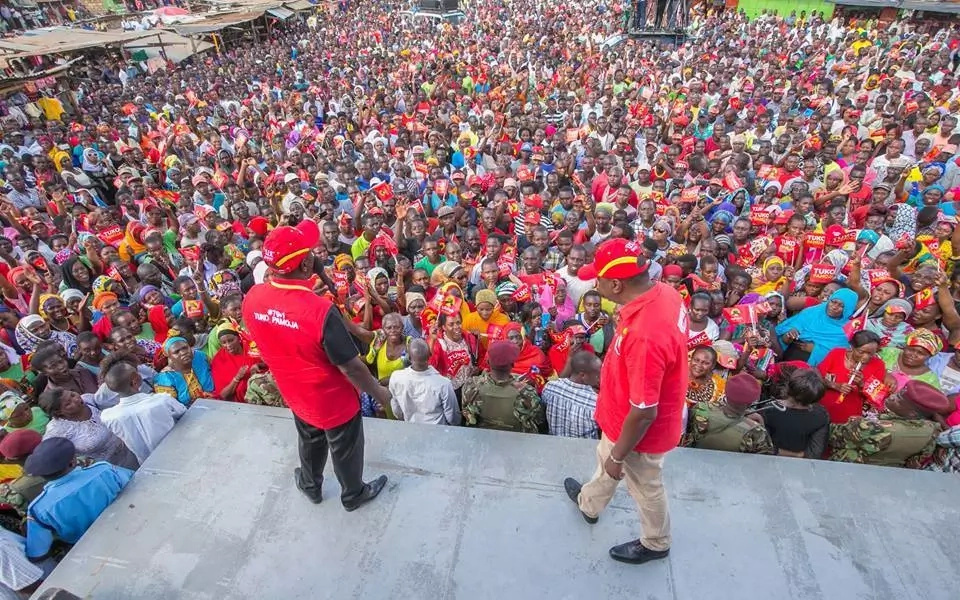 In Odinga's western stronghold of Kisumu, thousands of protesters took to the street, blocking roads, setting heaps of tyres alight and engaging in running battles with police.
President Uhuru Kenyatta will soon sign into law the controversial Election Laws (Amendment) Bill 2017 after it was passed by both the National Assembly and the Senate.
In an exclusive interview with Citizen TV, the opposition leader, who is now in London, United Kingdom, maintained that he will not participate in the repeat presidential race. Three of them are gunshot injuries.
Several were treated for gunshot wounds on Wednesday in Kisumu, according to a doctor at the local hospital. In Nairobi police briefly teargassed protesters who threw stones at passing cars.
The situation remained chaotic as police tried to disperse the angry crowd.
Odinga has argued that his withdrawal from the race forces the IEBC to cancel the election and begin the whole process from scratch - allowing more time for his reforms.
Jubilee has been working overtime to craft the laws since September 1, when the Supreme Court nullified Kenyatta's win after his arch rival Raila Odinga of the National Super Alliance filed a suit.
While the IEBC has made some concessions to the opposition, it says these demands are impossible to meet in the constitutionally-mandated period.
In a separate interview with Reuters while in London, Raila indicated that the coalition will be seeking clarification from the Supreme Court on whether the October 26th election is legal. It also takes care of a presidential candidate withdrawing from the race prematurely.
Since the initial presidential election, protests have been taking place throughout the county on a almost daily basis, leaving 37 people dead.
Area police commander Paul Kiarie said some stormed the police station armed with crude weapons during protests against the Independent Electoral and Boundary Commission (IEBC).
Violence in the days after this year's election left 37 dead, according to a local human rights group which said these were mostly at the hands of police. "What we are demanding is that the electoral commission should respect the Supreme Court and carry out elections in accordance with the ruling", he told Reuters.