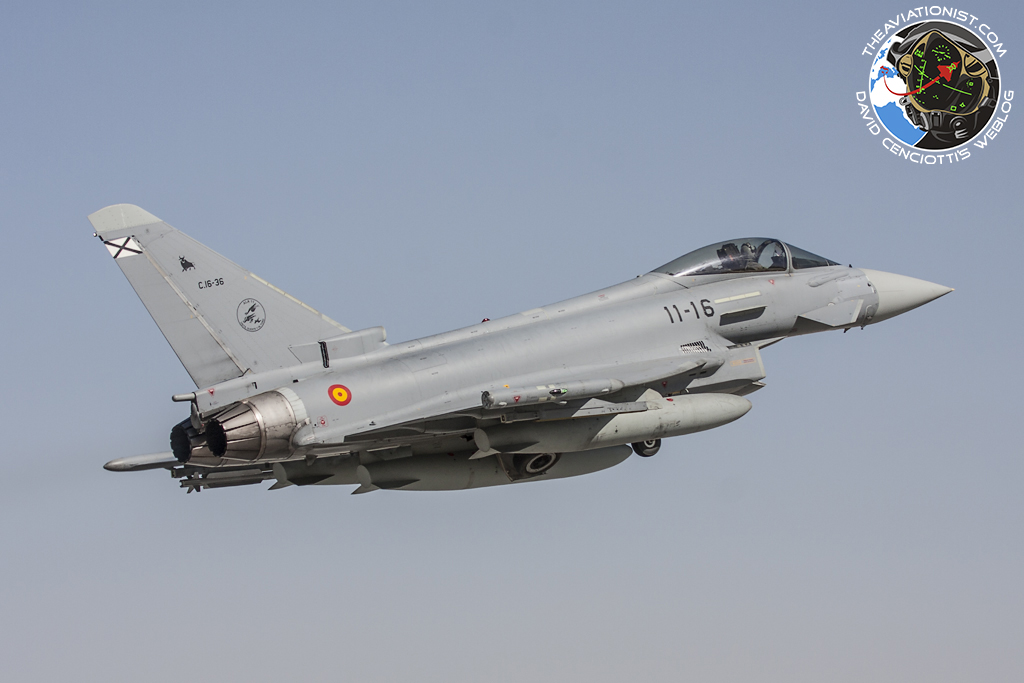 This is the second Eurofighter that has crashed in a month.
The jet had been taking part in a military parade to commemorate Spain's national holiday and crashed on its return, a defence ministry spokesman said.
Thursday's parade saw the participation of 3,900 military personal, along with 78 different aircraft, including four Eurofighters.
In a statement, the defence ministry said: "As a result of the accident, the pilot of the plane that crashed on its approach to landing has died".
The crash reportedly took place near a public park, just south of Albacete called La Pulgosa. The cause of accident is investigated.
A Eurofighter last crashed in Spain in June 2014, killing the pilot when it ploughed into grass short of the runway at the Moron air force base near Seville.
Footage from the apparent crash site shows black plumes of smoke billowing into the skies.
Spain marked its national day this year amid a backdrop of political chaos, with the semi-autonomous region of Catalonia threatening to break away.