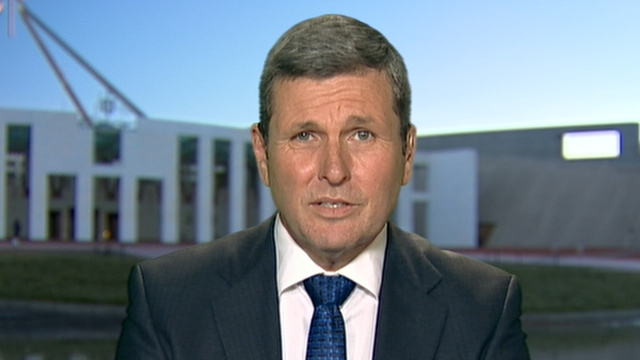 The "major reforms" include a 10 per cent discount on premiums for young people, readier access to mental health cover, and more appropriate cover for people in rural areas.
Young Australians who sign up to private health cover will benefit from discounts on their premium under sweeping Turnbull government reforms created to entice more young people into the system and slow the rising cost of health insurance.
A nine-point plan to overhaul the health insurance industry is a "good start", but more must be done to make sure insurance products serve the needs of customers, the Australian Medical Association has said.
Health minister Greg Hunt said the discount scheme would be a "real incentive for young people to come into the system", speaking on the ABC ahead of the Friday announcement.
The idea is to encourage as many young people as possible to take out private health cover if they can afford it, as young people don't tend to claim as much, and therefore effectively subsidise the claims of older people, who tend to claim more frequently.
Hunt said an agreement with makers of hip and knee prostheses and cardiac devices would save insurers about $1 billion over the next four years.
"By bringing more young people in, that lowers the average cost of premiums", he said.
There will also be the option for people to increase their excess - $750 for singles and $1500 for families - in exchange for lower premiums.
"And that will go straight through to reduce premiums", he said.
The ABC can reveal the Federal Government plans a raft of transparency and affordability measures to help take the pressure off health insurance premiums, which have increased by an average 5.6 per cent a year since 2010.
"I'm working with the private health insurers ... and they have guaranteed in writing they will pass through all of the cost savings".
Insurers will have to re-categorise policies as either gold, silver, bronze or basic packages and provide a one-page summary to ensure "no surprises".
"That means people will have clear choices and clear explanations in a way that has never been the case", Hunt said.
Modelling commissioned by the Private Health Insurance Ministerial Advisory Committee showed removing "basic" cover would increase premiums by between 15 and 21 per cent and result in more than 100,000 people dropping their cover.
Labor's health spokeswoman Catherine King criticised the reforms for not guaranteeing a stop to the price rises.
News Corp also said the Government will also try to end the confusion surrounding the choice of the best health fund policy by revamping its private health insurance ombudsman website and giving the ombudsman more staff.
Labor, however, welcomes the cut to the cost of devices on the prostheses list.
Mr Hunt said the crackdown on natural therapies was the "right move" and was based on advice from the Chief Medical Officer.
The role of the Private Health Insurance Ombudsman will be expanded and strengthened, allowing it to conduct inspections and audits of private health insurers to ensure they are meeting regulatory obligations.