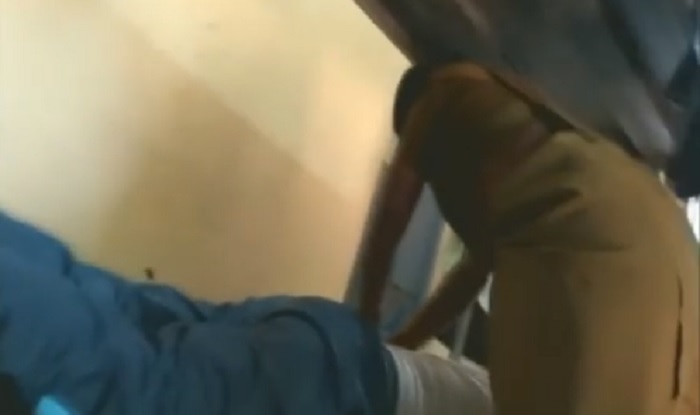 Video of an Assistant Sub-Inspector getting a massage done by a woman home guard in Telangana's Jogulamba Gadwal inside the police station has gone viral.
Deputy Inspector General of Police, Hyderabad Range, M Stephen Raveendra has confirmed the reports of the ASI's suspension.
A senior police official said the alleged incident had occurred around 4-5 months ago at the Armed Reserve headquarters in the district.
Hasan was apparently suffering from a backache, said Superintendent of Police MS Vijay Kumar adding that Hasan had sought the woman's consent.
The video went viral not only on social media but the regional and local news channels also aired the same causing a huge embarrassment to the police.
This is the second such incident reported from the state in the past couple of weeks.
It may be recalled that a similar incident came to light recently in which an inspector Lingaiah attached with Rachakonda police commissionerate was caught on camera having a massage with a home guard.