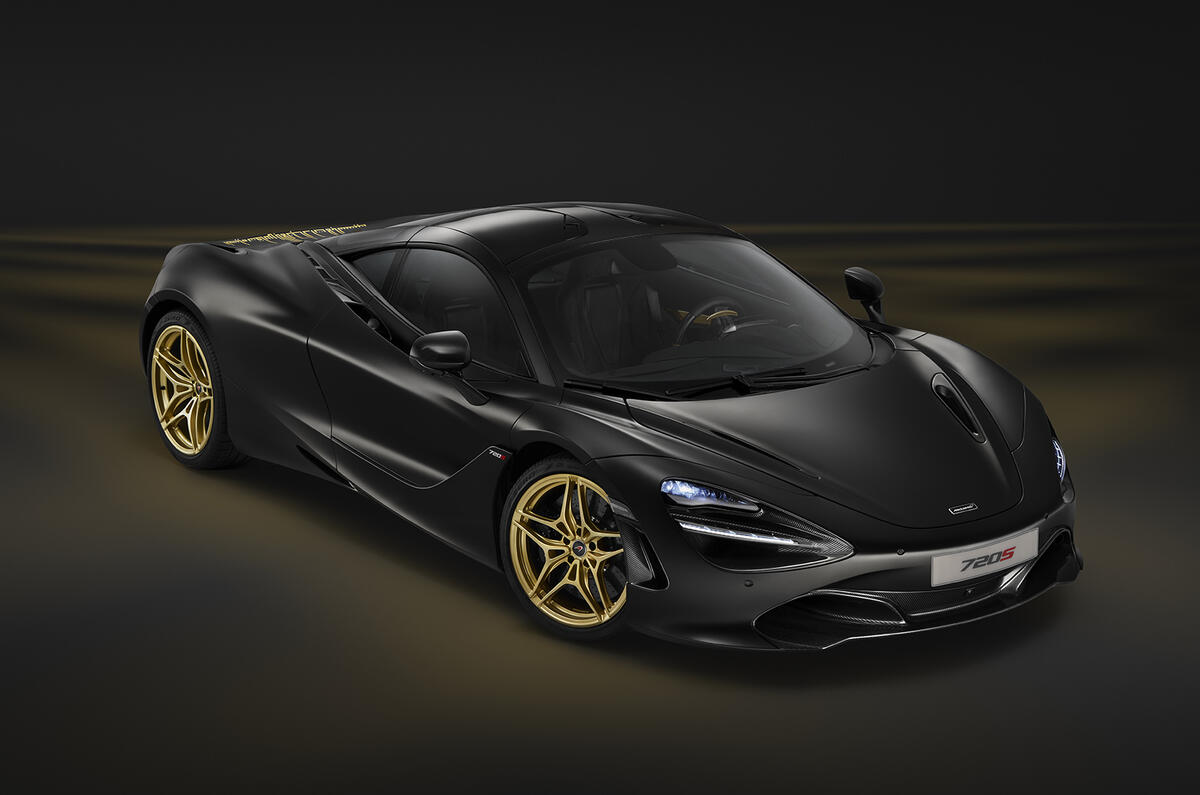 Gold-coloured alloy wheels, a 24 carat gold engine heat-shield and gold coloured interior components complement the exterior colour. Bruce McLaren's words, specifically, are painted on the upper surface of the rear wing in gold Arabic lettering, which has been stylized to look like the Dubai skyline. Short of taking a hacksaw to the auto itself, there isn't much MSO can't do to customise or personalise a vehicle, and it works with some of the world's wealthiest buyers.
The 2017 Dubai Motor Show is in full swing, and McLaren has chosen this opportunity to unveil the latest creation from its bespoke division, MSO (McLaren Special Operations). Bespoke commission, the 720S has been finished in a Zenith Black paint with a satin finish. The auto was made to order for a customer who will take delivery soon after the show.
MSO used a McLaren 720S Performance as the base auto, adding a huge number of carbon fibre body pieces, including the front splitter, rear bumper, roof panel, rear diffuser and rear "aero bridge". McLaren adds that more than 120 hours were required for the personalization process, with the rear wing alone requiring 30 hours to finish. The UAE and the region are very important to McLaren, not only in terms of our client base, but also because of the support from our shareholders.
The auto isn't a production one - a plaque in the cockpit clearly identifies it as "one of one", but if you dig deep and ask nicely, we're fairly sure that McLaren and the chaps in the MSO division will be happy to put together something equally as striking for you. The MSO Bespoke team added satin gold-painted extended gearshift paddles, a satin gold-coloured centre band to the steering wheel and pinstriping in the same hue to the spokes.
This 720, despite appearing unique, is completely unchanged under the skin, so it is powered by McLaren's 4-litre twin-turbo V8 engine and can get itself to a top speed of 212mph.