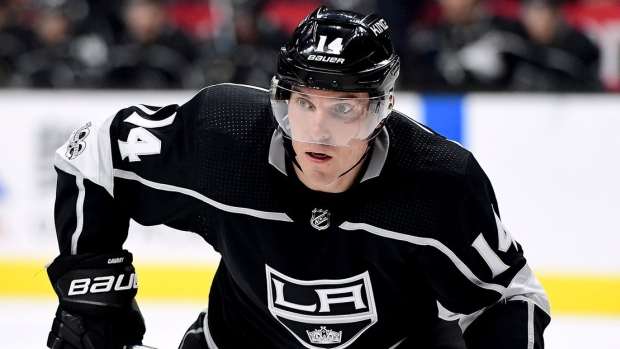 The signing of Michael Cammalleri was a minor, if not underwhelming, move in the summer by the Kings, but it represented a homecoming for the veteran forward because he had spent the first five seasons of his career here.
Edmonton acquired forward Mike Cammalleri from the Los Angeles Kings in exchange for forward Jussi Jokinen on Tuesday.
Jokinen similarly signed a one-year deal with a new club back in July when he joined the Oilers.
Cammalleri is set to earn a base-salary of $1 million this season.
Jokinen was also drafted in the 2001 NHL Entry draft, going in the sixth round (192nd overall).
While the Kings have started the season off well, the Oilers have found much less success after a breakout 2016-17 season that saw the Oilers make it to the second-round of the postseason. He has scored three goals (two of which have come on the power play) and added four assists. He went on to play for the Montreal Canadiens the following season before returning to the Flames for a second stint in 2012. Jokinen, 34, will play for his seventh team in his 13-year career.
Jokinen has scored a total of 186 goals and 547 points over 905 career National Hockey League games and has scored 17 goal and 32 points in 54 playoff contests as well.
That homecoming lasted six weeks into the season.