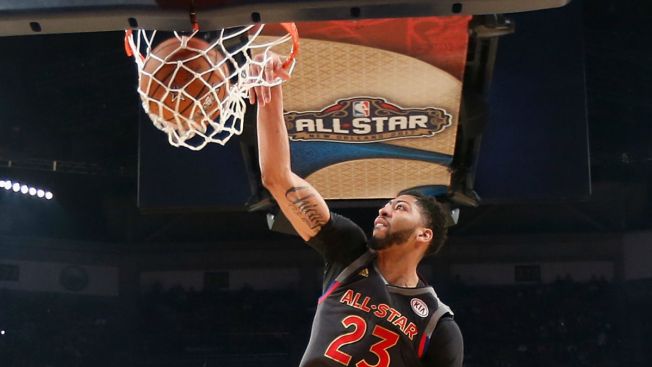 It has been reported that the team will hold a press conference on Friday, to announce that they will host the 2020 NBA All-Star Game inside the United Center, according to K.C. Johnson of the Chicago Tribune. Attending the Friday announcement are NBA Commissioner Adam Silver, Bulls President Michael Reinsdorf, Chicago Mayor Rahm Emanuel, and 27th Ward Alderman Walter Burnett, Jr., among others.
The NBA All-Star weekend last took place in the Windy City during the 1987-88 season at the Chicago Bulls' former home, Chicago Stadium.
While the Bulls or National Basketball Association has yet to confirm, the team has scheduled a news conference for Friday featuring personnel from the team and the City of Chicago. Chicago has not hosted the NBA All-Star Game since 1988. Bulls star Michael Jordan was named the MVP of the game after scoring 40 points.
Chicago first hosted All-Star Weekend in 1973.
The 2018 game will be held at the Staples Center in Los Angeles, while the 2019 contest will be held in Charlotte after the 2017 game was moved to New Orleans because of North Carolina's controversial "bathroom bill".