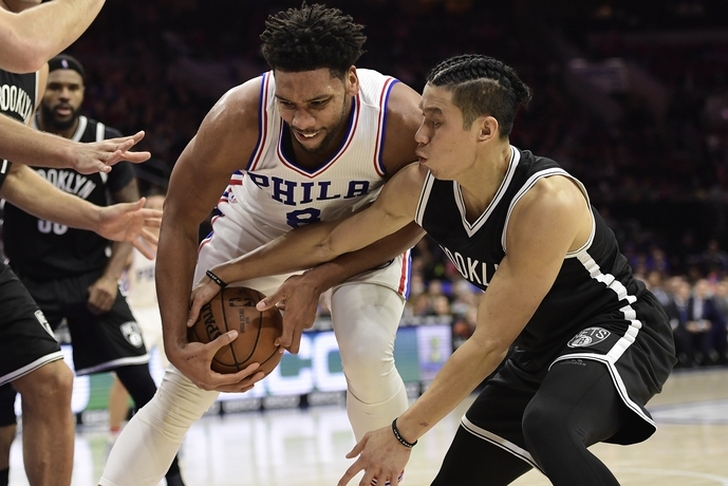 He has enough upside in Brooklyn to be worth adding while you still can.
The Nets will send forward Trevor Booker to the 76ers for Okafor, guard Nik Stauskas and a 2019 second-round pick from the New York Knicks, league sources told Yahoo Sports.
The Sixers had been trying for some time to trade Okafor, whom they acquired with the third overall pick in the 2015 National Basketball Association draft.
This marks the end of the 76ers' attempts to enter contract buyout discussions with the big man. Okafor has played in just two games this season.
The improving Sixers (13-10) had declined their team option for next season on Okafor.
As for whether the Sixers should be anxious about this trade coming back to haunt them down the road when considering the Nets are in the same division, well let's just say Okafor hasn't given the team any reason for panic.
In Brooklyn, Okafor will get the chance to team up with the player who was selected before him in the 2015 Draft, D'Angelo Russell. In his previous two seasons with the Sixers, he totaled 105 games and 81 starts.
After averaging 17.5 points and 7.0 rebounds per game as a rookie while starting 48 of the 53 games he played in, he was demoted to a bench role behind Joel Embiid last season.