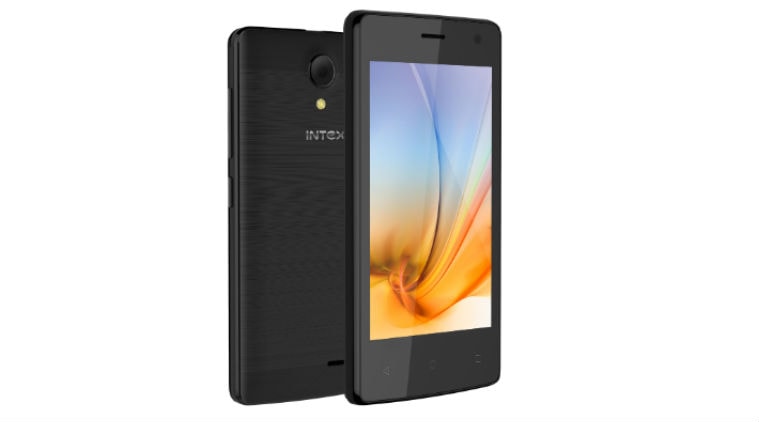 India's largest telecom operator, Bharti Airtel, on Wednesday announced yet another partnership with an Indian phone manufacturer, this time with Intex, for the launch of a smartphone.
The Intex Aqua S3 has the better specifications of the three.
Like the previous smartphones under the Mera Pehla Smartphone program, these three Intex smartphones also comes bundled with a monthly pack of Rs 169 from Airtel.
After 18 months, the customer will get a cash refund of ₹ 500 and another of ₹ 1,000 after completion of 36 months. There's a 2MP primary camera and a VGA front shooter.
Customers need to make a down payment of Rs 3149 for the Aqua Lions N1, and Rs 3499 for the Aqua A4, and Rs 5879 for the Aqua S3 smartphone.
Both Intex and Airtel added three new Intex smartphones to the Airtel Mera Pehla Smartphone portfolio.
Coming to the costliest of the pack, the Intex Aqua S3 boasts of a bigger 5-inch HD display with 1280 x 720 pixel resolution.
Those who do not wish to opt for the Rs 169 plan, will have to make recharges worth Rs 3,000 within the first 18 months (to claim the first refund installment of Rs 500) and another Rs 3,000 over the next 18 months to claim the second refund installment of Rs 1000. The 1400 mAh battery provides the essential juice to the device.
Intex Aqua A4 is powered by 1.3 GHz Quad-core processor, coupled with 1GB RAM and 8GB of internal storage (expandable up to 64GB via a microSD card slot). The Aqua A4 offers a 5 MP main camera and a 2 MP selfie camera. It houses a 2450mAh battery and is powered by a 1.3 GHz quad-core Processor with 2GB RAM and 16GB internal storage. It is a Dual-SIM phone with 4G VoLTE capabilities and includes connectivity features such as Wi-Fi 802.11 b/g/n, Bluetooth 4.0, GPS, 3.5mm audio jack, and FM Radio. It has a 2450 mAh battery. Now, Airtel has partnered with Intex to offer a cashback of Rs. 1,500 on Intex smartphones. The smartphones come preloaded with MyAirtel App, Airtel TV and Wynk Music to offer a great self-serve and content experience to customers.
"We are really pleased to see the continued positive response to our "Mera Pehla Smartphone" initiative from customers as well as smartphone manufacturers".
All devices are Android powered and offer access to all apps on Google Play Store, including YouTube, Facebook and WhatsApp.
Bharti Airtel is working with Intex to launch a new entry-level 4G enabled smartphones against the 1500 JioPhone.
Aqua LIONS N1, Aqua A4 and Aqua S3 are originally priced at Rs 3,799, Rs 4999 and Rs 6649 respectively.
With these plans, you are not only getting a smartphone at a much lower price point, but the bundled data and voice calls at an affordable recharge plan is also very interesting.