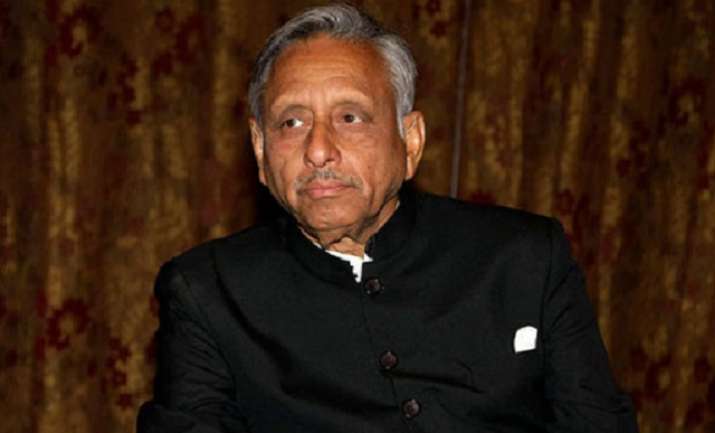 Amid the development, Congress vice-president Rahul Gandhi asked Mr. Aiyar to apologise to Mr. Modi. So if it has some other meaning or it means "low-born" only, then I apologise for the wrong translation. The Congress has a different culture and heritage. "BJP and PM routinely use filthy language to attack the Congress party", Gandhi said on Twitter.
Earlier today, Mani Shankar Aiyar had lashed out at PM Modi for criticizing the Congress and Rahul Gandhi, and dubbed the Prime Minister a "neech aadmi"+ for playing dirty politics".
Asked about Rahul Gandhi's tweet that he did not appreciate Aiyar's words to address the Prime Minister, Aiyar said he could talk about it only after meeting Gandhi.
Modi hit out at the Congress over Aiyer's statements.
"He [Mr. Modi] is a neech kism ka aadmi who has no sabhyata [civility]", Mr. Aiyar said after Mr. Modi accused the Congress of seeking votes in the name of B.R. Ambedkar but trying to erase his contribution to building India.
Aiyar said the word "neech" has many connotations and he never meant to comment on the Prime Minister's caste. "Has anyone had to hold his or her head in shame due to me?" Have I done any shameful thing. "Them why are they calling me "Neech"?"
"Why was PM taking a jibe at Congress and Rahul Gandhi at the inauguration of Ambedkar International Centre?" "Baba Saheb Ambedkar's contribution to nation building is very important, there had been attempts to undermine his role, but such attempts were unsuccessful", he said.
Aiyar claimed that it was the country's first prime minister Jawaharlal Nehru who recognized Ambedkar's potential. Aiyar was quoted as saying by news agency ANI. "He does not have any manners".
Without referring to Aiyar by name, the Prime Minister bemoaned that a well-educated, high-ranking politician was resorting to language that was unbecoming in a democracy.
Modi blamed it on Aiyar's "Mughal mentality" at a rally in Surat and warned that the remarks would have consequences in the elections.
"We have seen enough insults from them". "They called me "Maut Ka Saudagar" and wanted to jail me", he said.
Futher fueling the campaign rhetoric, the Prime Minister recounted the slurs hurled at him by various Congress leaders in the past and augured that their feudal mindset will guarantee their defeat in the assembly election.