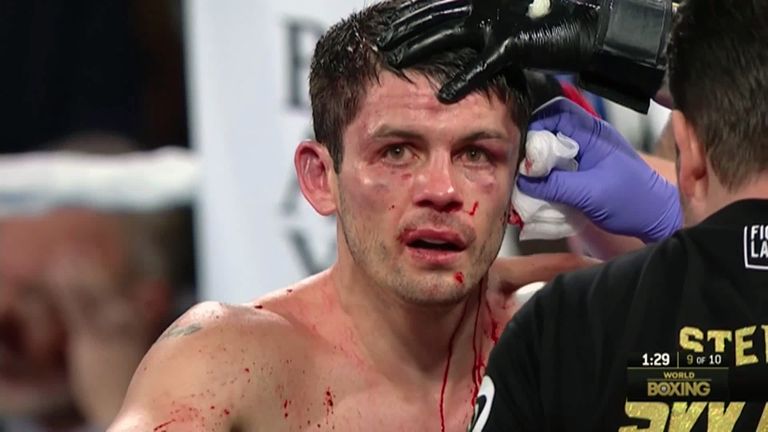 Stephen Smith's Las Vegas debut ended in bloody fashion as the Liverpudlian nearly had his ear torn off against Francisco Vargas. While it's not as viscerally gross, there's still something horrific about seeing an ear split down the middle like that. Leaving him in no position to see out the fight until its conclusion.
Gory images show the 32-year-old's ear nearly split in half from the top, hanging sickeningly from the side of his head.
The gruesome injury prompted referee Russell Mora to step in and call off the contest and Smith was already gone to receive treatment when the judges' scorecards were read out.
"I don't think I've ever seen anything like that in a boxing match...in an ear that was not bitten".
Although this injury was caused by something completely accidental.
It is understood that Smith received stitches afterwards and is permitted to fly back to the United Kingdom this coming Monday without the need for an extended stay in hospital.