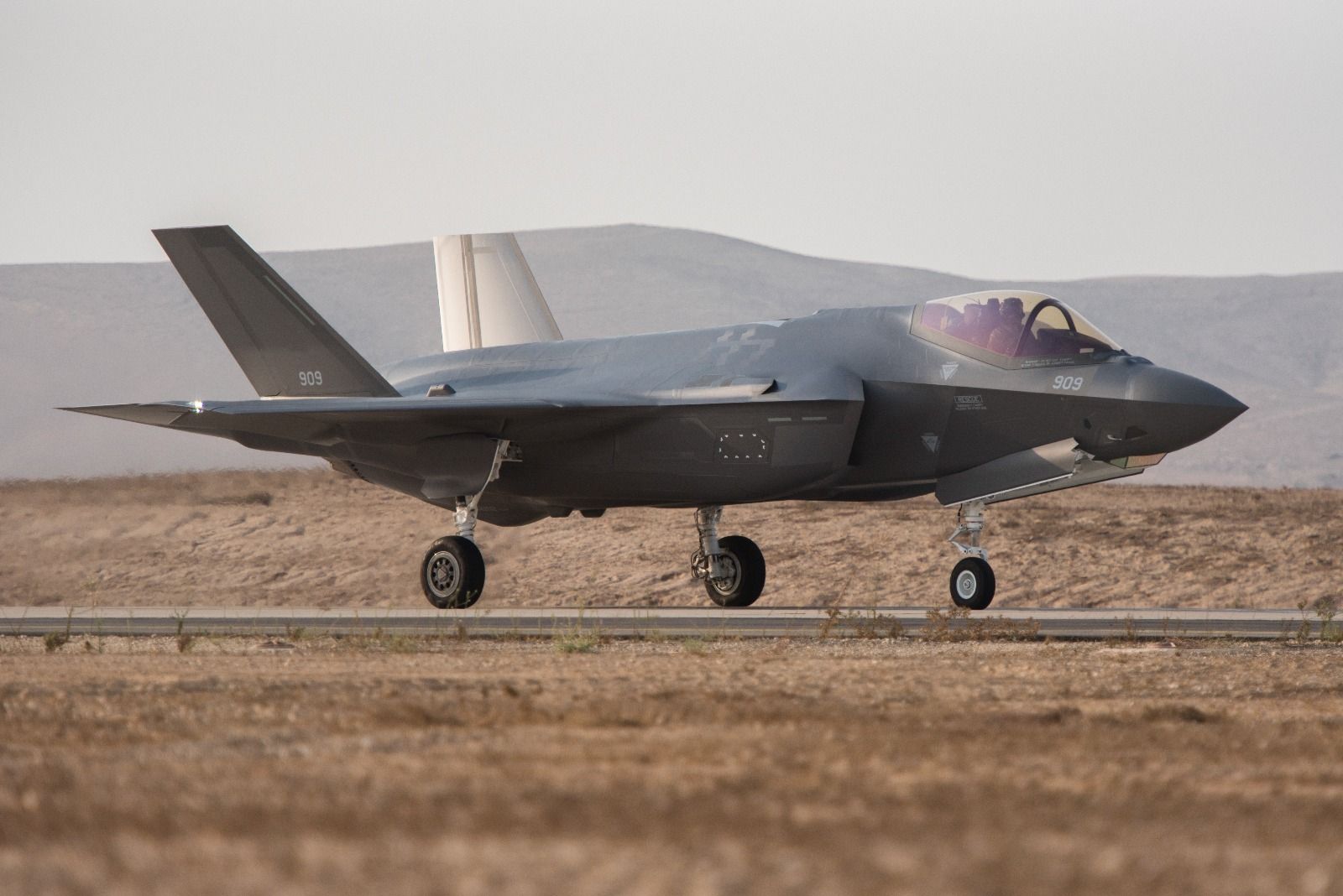 The Israeli Air Force declared its fleet of F-35 stealth fighter jets operational on Wednesday, just less than a year after receiving the first aircraft.
Whilst heralding in a new era of defense armaments that has been championed by many as a "game-changer", critics have cited the $100 million per jet price of the aircraft reported The Times of Israel.
In a letter sent by Air Force Commander Major-General Amikam Norkin to the Air Force, he wrote: "The declaration of the operational capability of the squadron takes place at a time when the Air Force is operating extensively on a number of fronts, in a changing Middle East".
The Times of Israel stated that the process, undertaken by specially trained dedicated crews over the span of a year, centered on testing the machines, training pilots to fly them and preparing the ground crews to deal with maintenance Israel. The fighter is considered one of the world's most advanced fighter aircraft.
The F-35 has struggled with years of cost overruns and technical malfunctions; indeed, while the U.S. and NASA took about 10 years to reach the moon, 20 years after Lockheed received its first contract related to F-35 concept design the jets still suffer engine fires and sometimes provide insufficient oxygen to pilots mid-flight.
The squadron's current nine aircrafts are among 50 F-35s that Israel agreed to purchase from the United States. The remaining 41 planes will be delivered in installments of twos and threes over the coming years. The delivery is slated to be completed by 2021. The rest will be delivered in batches through the end of 2024, the IAF said.
Israel receives over $3 billion a year from the United States in military aid, and last year, the two countries agreed on a new aid package that will see Israel receive $3.8 billion annually through 2028, the vast majority of which must be used on purchases from American defense companies.
The first Israel Air Force F-35 squadron is called "Golden Eagle" (Squadron 140).