The revolution isn't over yet.
On the day of the season 3 finale for Mr. Robot, creator Sam Esmail has announced across his social media channels that his team is returning for season 4, and already in the writers' room.
On Wednesday morning, USA Network confirmed that they are bringing back the Rami Malek series, created by Sam Esmail, for a fourth season. Following the events of fsociety's five/nine hack on the multi-national corporation E Corp, the series explores the consequences of the attack, the motivations of those involved and the disintegration between Elliot and Mr. Robot.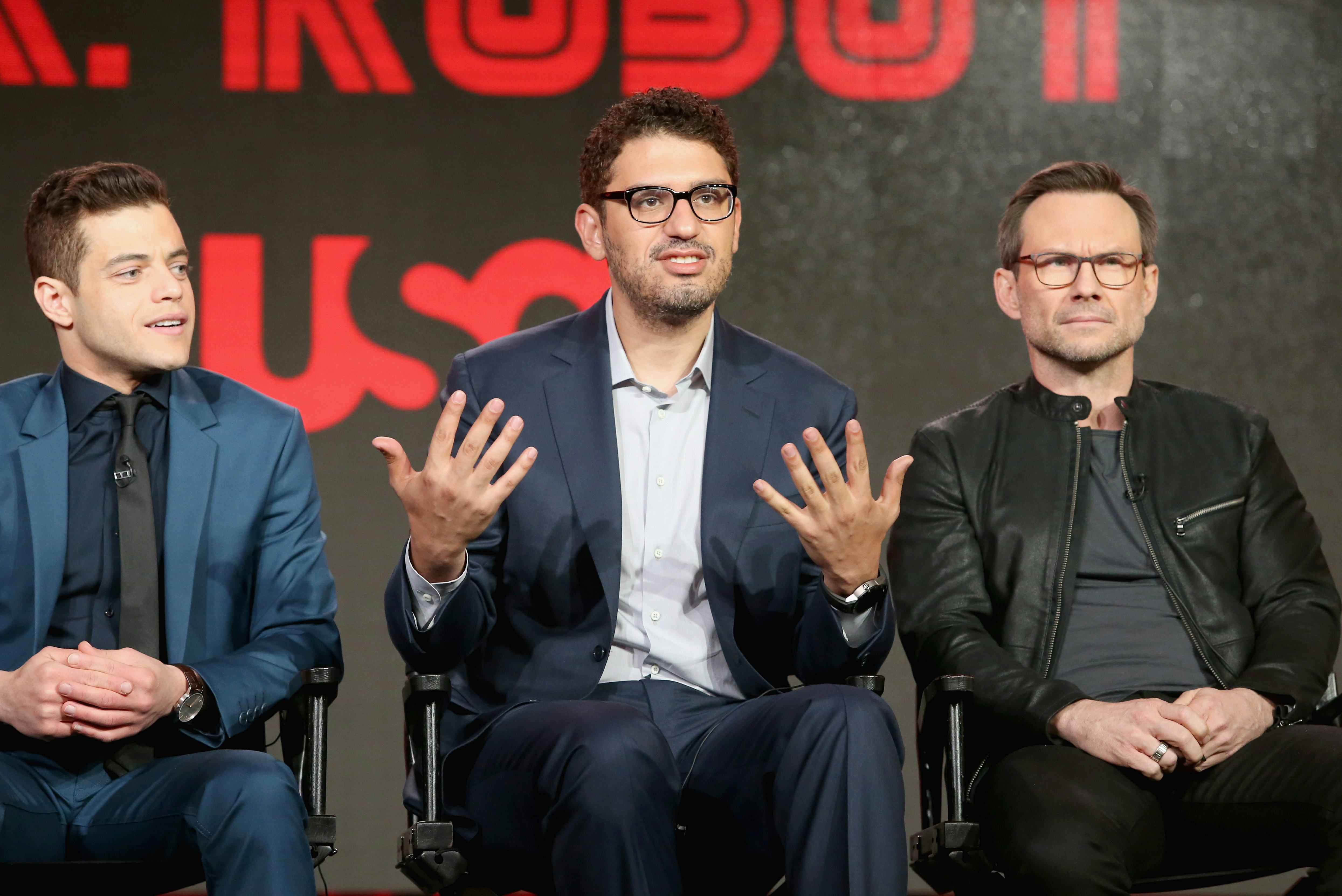 Frederick M. Brown Getty Images Entertainment Getty Images
It also comes two days after Christian Slater received his third Golden Globe nomination for his role as the titular character, the deceased father to Rami Malek's character Elliot. That's not to say the show hasn't eschewed Esmail's signature stylistic flairs - one of the best episodes of the season was the jaw-dropping episode that took place entirely during a single take.
I've breathlessly followed this season of Mr. Robot - and written a bit about it too - which has felt like a full realization of the show's potential as a modern techno-noir. The Season 3 Season Finale of the show airs tonight. Also, we're not shocked by the renewal - while Mr. Robot may not be the highest-rated show on its network it is still getting more critical buzz and awards consideration than most of the others.