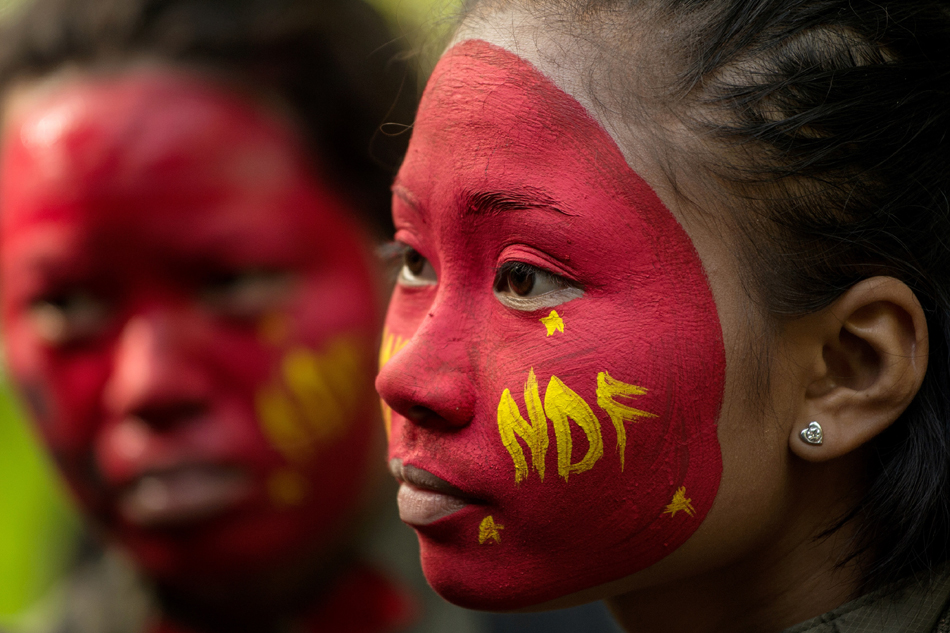 Madlos said the truce will take effect from 6:00 p.m. of December 23 to 6:00 p.m. of December 26; and 6:00 p.m. of December 30 to 6:00 p.m. of January 2, 2018.
Sison said the ceasefire, recommended by the National Democratic Front, is meant "to honor the people in connection with the traditional holidays and the CPP's 49th founding anniversary" on December 26.
Presidential spokesman Harry Roque said Duterte had chosen to suspend the offensives so the predominantly Catholic Philippines could feel safer during the holidays.
An official of the Catholic Bishops' Conference of the Philippines (CBCP) yesterday said the CPP-NPA should take advantage of Duterte's declaration of ceasefire and give the peace talks another chance.
On the communist side, Madlos said that NPA units are told to remain on active defensive mode and maintain a high degree of alertness and preparation against any movements of the government forces as they did during the six-month unilateral ceasefires in 2016 where the communists claimed the AFP occupied and deployed troops in 500 barrios nationwide that allegedly resulted in human rights violations against civilians.
Personnel of the AFP and PNP who have no serious liabilities other than their membership in their armed units shall not be subjected to arrest or punitive actions.
MANILA- Malacañang on Thursday clarified that the unilateral ceasefire declared by President Rodrigo Duterte with communist rebels will not run continuously from December 24 to January 2 as earlier announced.
"The NPA will also continue to enforce policies and laws of the people's democratic government, perform necessary and appropriate functions of governance, and mobilize the people and resources in territories under its authority", Madlos said.
The military chief cited instances and experiences of the military wherein communist rebels committed atrocities amid a ceasefire with the military.
"Malamang na pakunwari ang SOMO (The suspension of military operations or SOMO is most likely a pretense)", said CPP founder Jose Maria Sison.
The government's timing was also questionable, NDFP legal consultant Edre Olalia said. Dionardo Carlos said the rebel truce matches the ceasefire earlier ordered by President Duterte.
"The government has apparently stolen the thunder to make it appear that the latter is magnanimous despite incessant vicious and outrageous words against the former", he added.
The Philippine National Police (PNP) welcomed the NPA's declaration of ceasefire.
"So the ball is in the court of the NPA".
When asked what led to the change of decision, Roque said, "It is always the President's prerogative to change his decision".
Militant farmers expressed doubt on the government-declared ceasefire.
The ceasefire would take effect despite the termination of peace talks after the President branded the NPA as a terrorist organization.