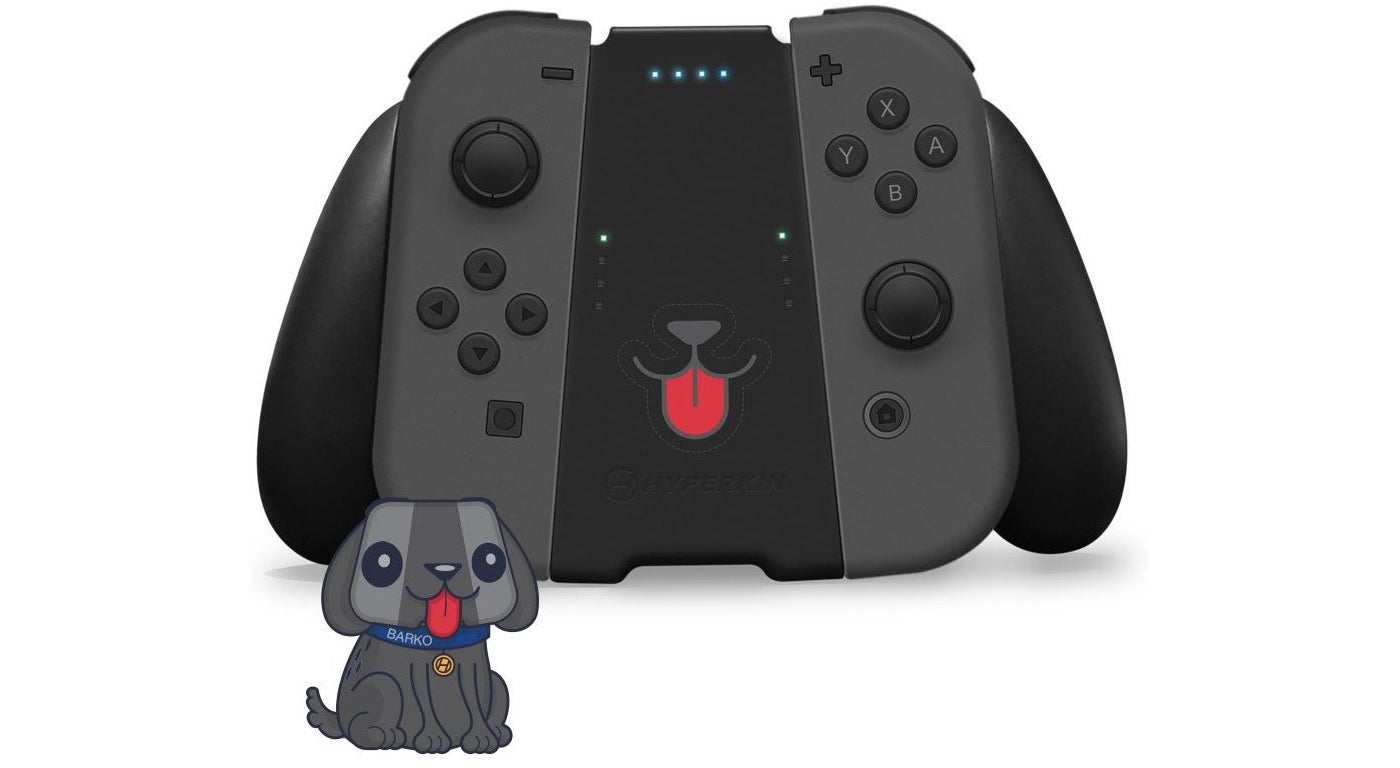 When the Nintendo Switch was first announced, we all had a field day over looking at the adorable Switch Joy-Con controllers and thinking about how cute they looked as little puppy faces.
The Pupper Controller Attachment, as it's called, is scheduled to release next week, and as the name straightforwardly tells you, it's created to resemble a puppy.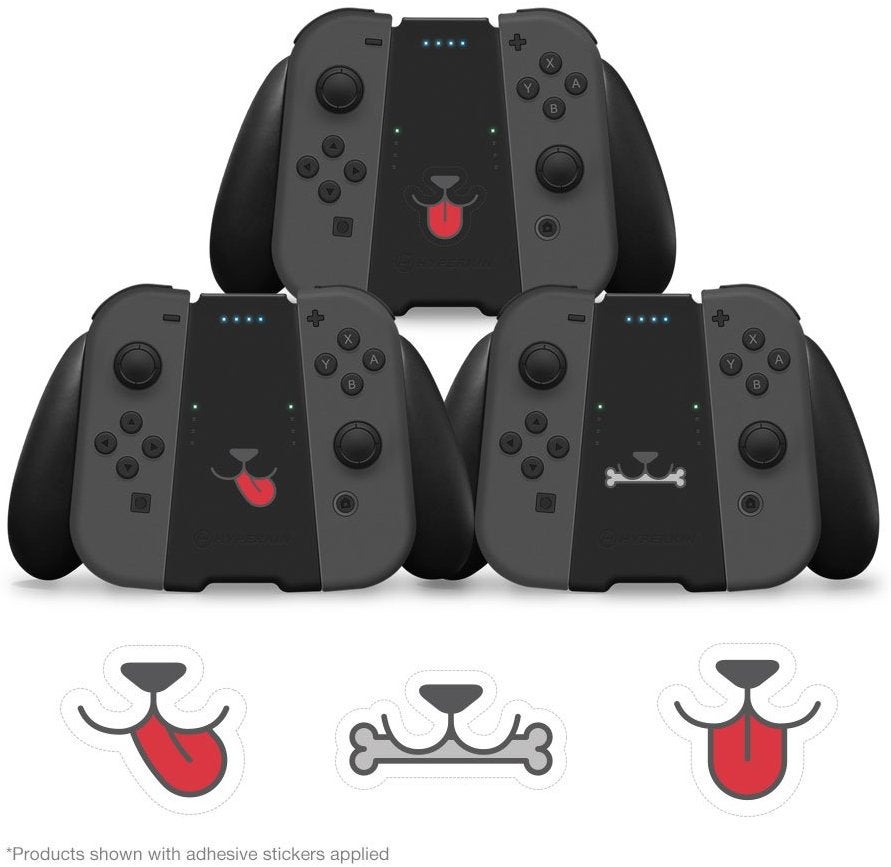 Switch Accessory Turns Your Joy-Cons Into A Very Good Dog
The Pupper attachment also charges your Joy-Cons when they're inserted into the grip, something the standard Joy-Con grip doesn't do; Nintendo sells a separate Joy-Con Charging Grip for $30. There's a curved grip, internal battery that lets you know the status of your Joy-Cons, and player number indicators as well. Once done playing with your new pup, plug in your USB Type-C charge cable to recharge its battery. Hyperkin's Chris Gallizzi tells Kotaku that the grip is angled "for more comfort" and not just to make the Pupper look cuter. "Like a loyal companion, your trusty Pupper will keep your Joy-Cons charged and you focused on the game". Pre-orders for it are not yet available, but the accessory is listed to release on December 21.