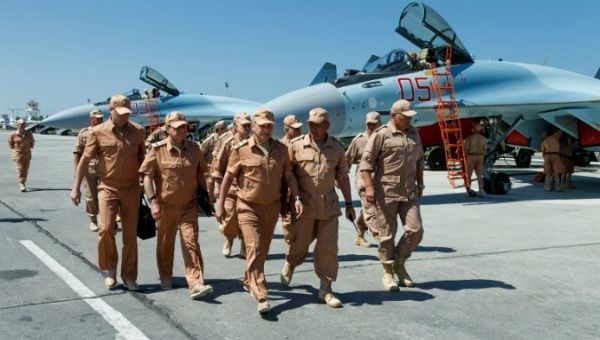 On Wednesday, Syrian forces supported by Russian Federation air power had swept through the remaining Islamic State territory in the Deir Ezzor region, seizing Abu Kamal and other cities on the west bank of the Euphrates near the Iraq border, Mr Rudskoi said.
Russia's military has announced it has defeated Islamic State group in Syria, affirming that the terrorist group has lost its remaining areas in the country.
The Russian Armed forces have fulfilled their objective of destroying the military forces of the ISIL terrorist group in Syria, the head of the Russian General Staff Col. Gen. Sergei Rudskoi said on Thursday.
"Today in the Syrian Arab Republic there is not one population point or region controlled by the Islamic State", he added.
In addition, he said that "the final stage of the defeat of the terrorists was accompanied by the unprecedented deployment and intense combat use of Russia's air force", including 14 sorties of groups of long-range bombers that occurred in the past month.
Russia's Putin said Wednesday that the Islamic State group has suffered a "complete defeat" in eastern Syria at the hands of Syrian troops and Kurdish-led forces, both supported by Moscow.
"All ISIL [former name of IS - TASS] units in Syria have been destroyed, and the territory has been liberated".
Rudskoi said "separate sabotage bands of ISIL" could still be operating but would be fought by Syrian government troops, indicating that Russia's involvement would be scaled down.
"In this case, they will be destroyed by the government troops, which have mobile units specially trained for the objective", he said.