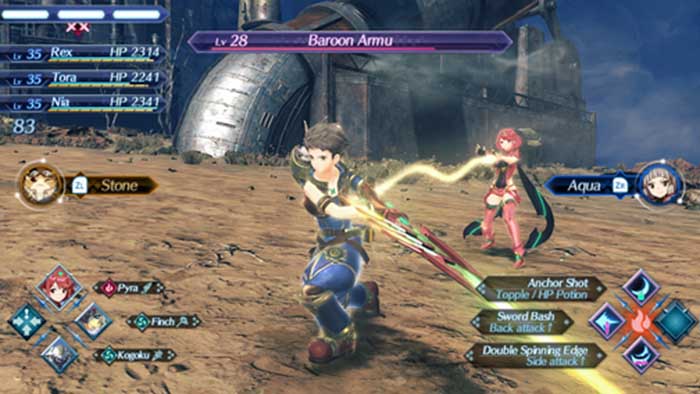 Monolith Soft has provided some new details about Xenoblade Chronicles 2's forthcoming updates and expansion pass. Tiger! minigame will be getting an easy mode for those wanting some more laidback spelunking, and while exploring the X button will now go directly to your location on the fast travel map - no more cumbersome menus when you just want to double back on your journey. In particular the addition of an easy mode to the Tiger!
All improvements are welcome then, and Nintendo's December 22nd update will offer two initial upgrades; firstly, Xenoblade 2's mini-map overlay will gain a new 1:1 zoomed option that can be triggered by clicking the L stick. "We hope this will make it easier to spot Skip Travel locations and Salvage Points on the map".
Director Takahashi at Monolith Soft has revealed the patch notes today on the official Nintendo website, also saying that Monolith Soft will be working hard on new updates to make the game even better.
In your second playthrough, you will be able to have "those" Blades join your party! This second playthrough will allow players to recruit additional Blades and give you the chance to unlock the LV 4 Special of a certain Blade.
Xenoblade Chronicles 2's map is genuinely impressive in its uselessness, proving too large and too lacking in information to function as a meaningful navigation tool. And even though there may be times when we can not address every need immediately because we are working on these improvements in parallel with the Expansion Pass, we truly appreciate your continued support for Xenoblade Chronicles 2!
Have you started playing Xenoblade Chronicles 2 on Switch yet?