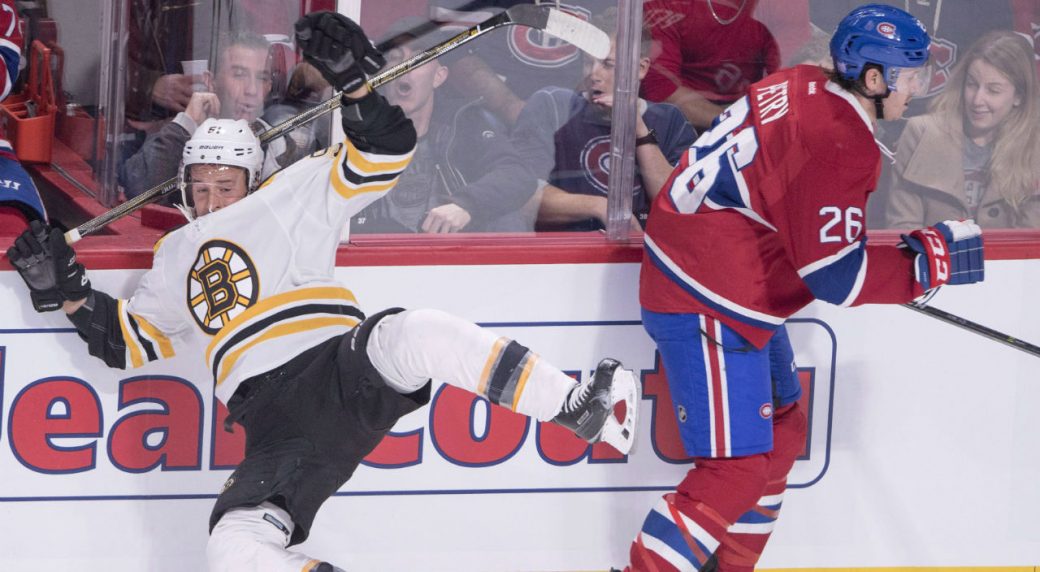 Danault was struck in the head by a Zdeno Chara slap shot late in the second period Saturday, and was stretchered off the ice.
The 24-year-old center took a one-timer off the stick of Chara with 1:37 left in the second.
Danault collapsed immediately after taking the puck up high and he stayed down clutching his head. Having tallied 23 points this season, it remains to be seen just how long Danault will be out of the lineup as a result of his injury.
Hockey Night in Canada on CBC and Sportsnet reported that Chara's shot was clocked at 123 km/h.
Danault remained down on the ice for several minutes before attempting to get up onto his own power before remaining on the ice. A stretcher was called for and a full medical team was quickly on the ice.
Both teams headed to the locker room after Danault got hurt and planned to play the rest of the second period after intermission. Danault was put on a backboard and then a stretcher and taken off the ice as fans at the Bell Centre chanted "Da-nault!"
The score was tied 3-3 at the time.