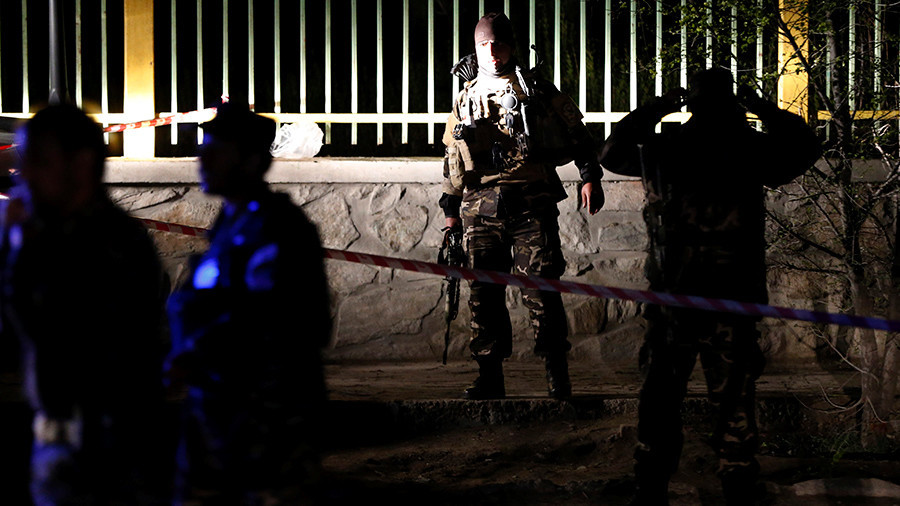 An explosion on Thursday late evening occurred in an area of the Afghan capital Kabul in the vicinity of the 9th police district (PD9).
Initial reports immediately after the blast put the death toll at six officers but police official said that by Friday morning, the number of those killed had significantly increased.
Hours later, the Islamic State claimed responsibility for the attack, issuing a bulletin on its Amaq news agency.
More details are awaited.
Earlier this week, the Afghan intelligence operatives managed to foil a series of deadly attacks plotted by the IS in Kabul city and at least 13 insurgents were arrested in connection with the same.
Kabul police spokesman Basir Mujahid said: 'He detonated his vest very close to police who were trying to stop the protesters'.
The blast took place in eastern Kabul near the US Embassy and other foreign missions as police were monitoring protests by shopkeepers.
According to witnesses, a suicide bomber detonated his explosive while a confrontation between civilians and police forces was going on.
An Afghan policeman keeps watch at the site of a suicide attack in Kabul, Afghanistan December 28, 2017.
The deadly attack comes a week after 41 people were killed and 84 others injured in an IS attack that targeted Shiites in Kabul.
No individual or group has yet claimed responsibility behind the attack.
Photo Ambulances and security forces converged near the scene of a suicide bombing in Kabul, Afghanistan, on Thursday.