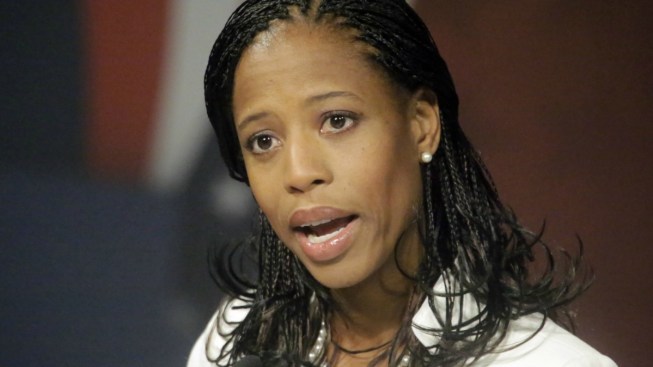 Two days after President Trump described African nations, along with Haiti and El Salvador, as "shithole countries" whose inhabitants were not desirable as immigrants to the United States, the president of Ghana called the language used by the American leader "extremely unfortunate" and said that his nation was not a "shithole country". "Almost no one coming from the Dominican Republic to the United States is coming here because they have a proven skill that will benefit us and would indicate their likely success in our society", he said on the Senate floor in 2006.
"His vision seems to not only be less immigration but more high-skilled", Selee said of Trump, "and that may be the system we're already getting". "The president's emphasis on doing away with chain migration and the lottery is about people who are brought into the country with no regard to their skills, education or what their effect will be on the country", Beck said.
President Donald Trump's vulgar insult of Africa was a puzzle for many foreign media organizations, which didn't have a ready translation of his epithet for their readers or listeners.
Prominent Kenyan commentator Patrick Gathara said that Mr Trump's words were nothing new.
"I am an African and very proud of my continent".
Trump's allies have argued that the controversy over his remarks is overblown. "We are now working to build support for that deal in Congress". "Martin Luther King, my uncle, in a positive way and he puts his money where his mouth is, he puts his energy behind it". "I don't know how to break this to you, but I think the president might be racist".
Still others said Mr Trump may have had a point, citing the endemic corruption, public health challenges and poverty in many African nations.
On Friday, denied making the comments - only saying on Twitter that "the language used by me at the DACA meeting was tough, but this was not the language used".
During the civil rights movement, King directly confronted and exposed the ills of racism, and led a movement that pressured the American government to end legalized segregation.
It further called for the US President to issue an apology for the hurtful remarks not only to Africans but people of African descent across the globe. He spent the past year of his life condemning what he called the "triple evils" of racism, poverty and war. "Some of their own leaders have taken advantage of them", she said.
Bernice King, who serves as chief executive officer of The King Center for Nonviolent Social Change, said the lesson of nonviolence is to focus on defeating injustice, not individuals.
"Trump's election could be a blessing in disguise", Bernice King said.