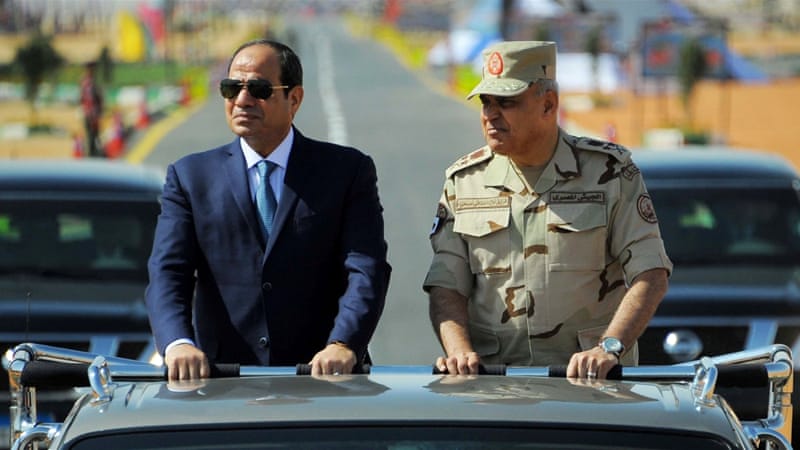 Authorities say 200 Egyptian lawmakers on Tuesday endorsed President AbdelFattah al-Sissi to run for a second term in office, state-run newspaper al-Ahram reported online.
Egypt has extended its nationwide state of emergency for a further three months, starting 13 January, based on a decree issued by Egyptian President Abdel-Fattah El-Sisi on January 2nd.
Al-Sissi, an army-general-turned-president, has not officially announced his candidacy, but he is widely expected to run and win in the vote set for March.
Only those presidential candidates getting at least 20 recommendations from lawmakers are granted a recommendation paper from the parliament that they can include among their registration papers.
However, Ali could be disqualified as he has received a suspended three-month jail term in September over an obscene hand gesture he reportedly made after winning a court order challenging the government.
Egypt's former Prime Minister Ahmed Shafiq announced on Sunday to drop his bid for presidency in the upcoming elections.
This visit comes amid the current tense relations between Egypt, Ethiopia and Sudan regarding the Renaissance Dam negotiations and the already odd relations between Eritrea and Ethiopia.