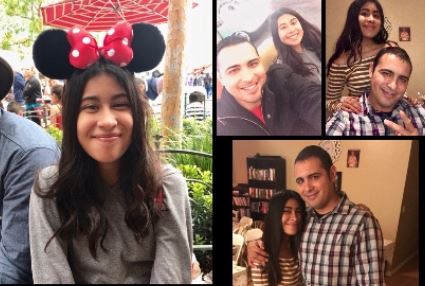 Alyssa Joyce Alcaraz, a 12-year-old girl from California, died due to a deadly infection. Alyssa Alcaraz reportedly showed signs of having the flu, and with so many people being impacted by it, loved ones were certain that was what she had.
Alyssa Joyce Alcaraz, a 12-year-old girl from Tulare, California, died December 17, 2017, due to a fatal blood infection that was misdiagnosed by doctors as the flu. Many doctors diagnose their patients with the flu without using a test to verify the presence of the virus. These Group A bacteria are the ones that more commonly make people ill, but Group B strep bacteria, that usually live in the digestive system can also cause serious infection.
"I remember she came home from school and she was throwing up, and I thought oh she's probably got food poisoning, she's going to be ok", said Alyssa's sister Mariah in an interview with ABC News. But it was not food poisoning. But after several days and no improvement in her condition, her mother took her to urgent care where low oxygen levels prompted doctors to recommend immediate hospitalization.
A few days later on December 17, her symptoms worsened and she ended up being rushed to Kaweah Delta Medical Center in Visalia, where she died.
KTVU has reached out to Kaweah Delta Medical Center for comment and has not yet heard back. However, within hours, the girl's organs started to shut down, and she coded six times.
Alysaa Alcaraz went into cardiac arrest and died after she contracted a strep blood infection.
"But I know this isn't the time for being sad for Alyssa", she said, "Alyssa would want all of us to know that she is in a better place and that she is way healthier and jaunting with the angels!" So far, the campaign has raised over $11,000.
The researchers viewed reports of almost 300 patients from 2009 to 2010.