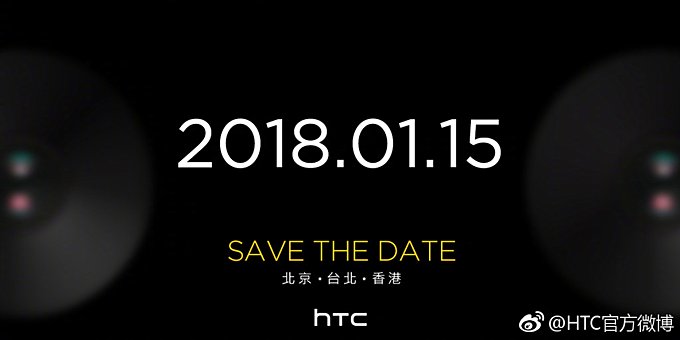 And it inherits the U11's rear-mounted fingerprint sensor, which is situated above the EYEs's etched HTC logo and underneath its 12MP rear camera. However it could be because these companies are looking to host their own event, possibly to avoid getting swept up in the craziness that was CES.
Based on the renders, the U11 EYEs will also feature dual front-facing cameras (hence the branding, which is a call back to the Desire Eye, a smartphone HTC released back in 2014). This is now confirmed to be the HTC U11 EYEs, courtesy notable tipster Evan Blass. HTC is reportedly hosting events in Taipei, Hong Kong and Beijing for the launch. Despite the 6-inch Super LCD display the front bezels seems to be thinner and the corners are noticeably rounded off.
HTC's newest smartphone has leaked courtesy of Evan Blass.
Other rumored specs include an octa-core Snapdragon 652 processor from Qualcomm with 4GB of RAM and 64GB of storage expandable via microSD card. As per a teaser posted on the company's Facebook page, it will be announcing the phone on January 15.
The HTC U11 EYEs is expected to be priced at 3,299 yuan and will be available in Black, Silver and Red colors.
However, the phone is said to come in another variant which will be powered by a Snapdragon 660 processor along with 6GB of RAM and 128GB onboard storage. It is a selfie-centric mid-range smartphone and will go on sale in China, Hong Kong and Taiwan on January 17. Furthermore, it will pack with a powerful battery of 3,930 mAh.
According to Mr. Blass, the U11 EYEs will launch with Android Nougat and support HTC's Edge Sense, a customizeable feature that launches apps and actions when you squeeze the phone's sides.