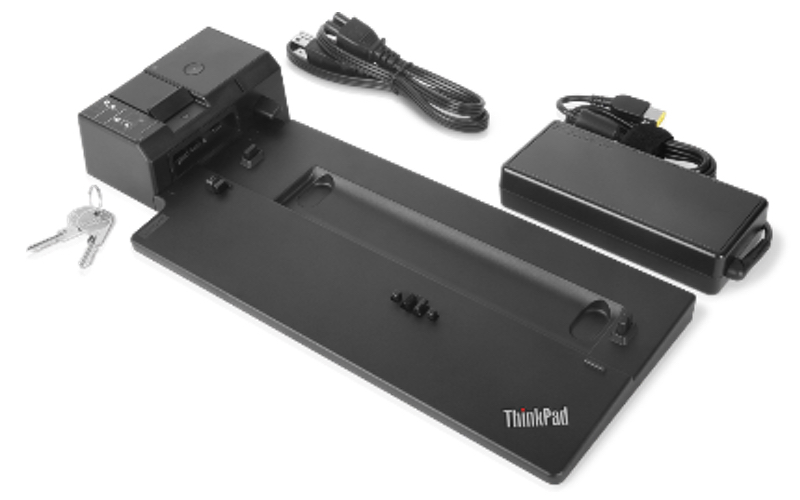 Building a slide deck, pitch, or presentation?
The ThinkPad T, X, and L-series models all see a jump to 8th Generation Intel Core processors, improved cameras for use with Windows Hello, a built-in "ThinkShutter" webcam cover for increased security and privacy, USB Type-C for both power and data, and support for Lenovo's ThinkPad Docking Station.
HARDWARE OUTFIT Lenovo has shown off its 2018 ThinkPad lineup ahead of CES next week. The 2018 lineup features updates to the ThinkPad X, T, and L Series, along with a new docking station and monitors, according to a Lenovo press release.
Lenovo's X-Series line of laptops are consumer-focused high-end ultraportable systems that the company describes as "Ultraportable Productivity Tools". Speaking of battery life, the X280 offers up to 16.6 hours, while the X380 Yoga features up to 13.6 hours. The new X280 is 20 percent lighter (2.5 pounds) and 15 percent thinner (17.4mm) compared to its predecessor and the X380 Yoga enhances end-user experience with Active Pen and secure access made easy with IR camera and Windows Hello.
Busy-bee Lenovo has also updated its biz-focused T series laptops with the ThinkPad T480s, T480 and T580.
The ThinkPad X280 starts at $999, while the X380 Yoga starts at $1,459, and both ship later this month.
As ZDNet's sister site CNET reports, the T480 has dual batteries that offer up to 14.5 hours battery life but the laptop weighs a hefty 3.5lb (1.6kg).
The ThinkPad T480 starts at $989, the ThinkPad T480s starts at $1,269, and the T580 starts at $1,079.
The ThinkPad L380 Yoga, L380, L480, and L580 provide a range of laptops from 13-inches up to 15-inches.
All the L Series laptops are available with optional multi-touch displays while the L580 can be configured with discrete AMD graphics.
The docking station for ThinkPads also got a refresh in Lenovo's sweeping updates. The models won't be available until February, but they're less expensive than the ThinkPad T series, with the ThinkPad L380 Yoga starting at $549, the L380 starting at $449, the L480 starting at $779, and the L580 starting at $769.
Other than new laptops, Lenovo has introduced two new Thinkvision X24 and the P32u monitors.
Leaving the least interesting for last (Lenovo wouldn't even give it a price), the 10-inch device is a detachable with a fingerprint reader and discrete Trusted Platform Module for business class protection. The X24 is an ultra-thin monitor with narrow bezels and a thickness of 4mm. It comes with an integrated rechargeable pen and up to 9 hours of battery life, and it will be available later this month. The $1,349 P32u won't be available until March, but offers a full HD 4K display with multi-color space capability, the release said.