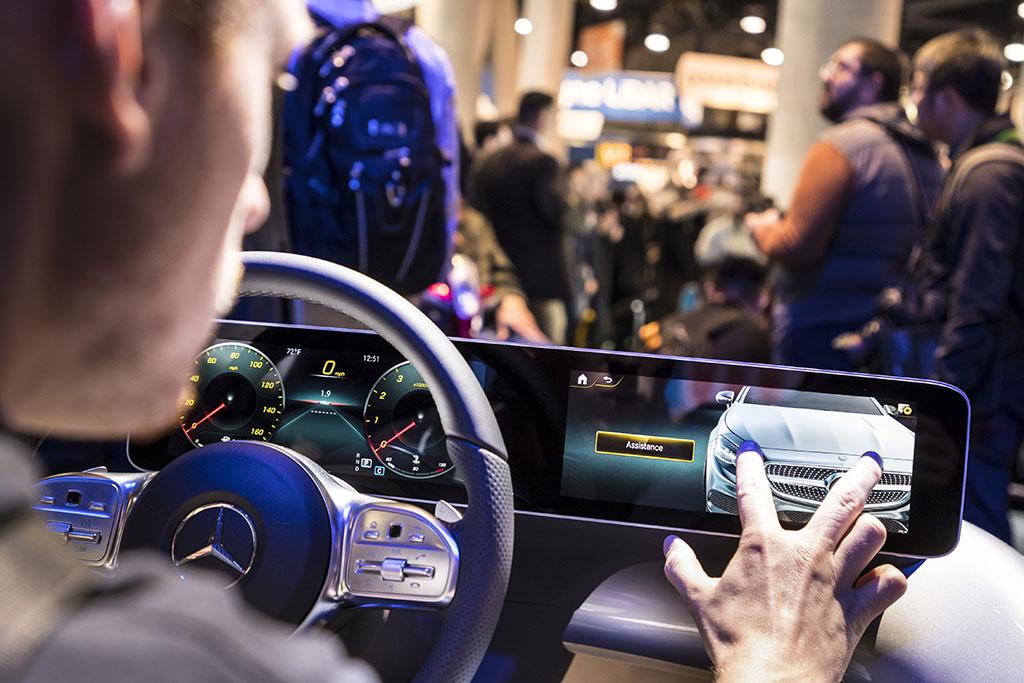 The new tech was showcased at the opening of the 2018 CES (Consumer Electronics Show) in Las Vegas.
M - Artificial intelligence, once just the purview of sci-fi films, is soon coming to a Mercedes-Benz near you - but its name isn't HAL, it's MBUX, or Mercedes-Benz User Experience. Mercedes previewed the A-Class interior late past year, but now the company is giving us more details on what to expect when the new system rolls out. On a test drive of the new A-Class the driver said, "Hey Mercedes, I'm too cold", and the auto adjusted the temperature up a few degrees in response.
The features of MBUX can be optimized by using the Mercedes Me app. What the screens display is reconfigurable, but the default setting puts a traditional speedometer and tachometer in front of the driver.
While Gorden Wagener, Mercedes-Benz's chief design officer, didn't go into detail about how the 3-D display will work, the screen behind him indicated the display would create the illusion of depth, rather than popping out toward the user. It can recognize various speech patterns.
As if Amazon Alexa and Google Assistant didn't have enough people shouting at inanimate objects, Mercedes now has a digital assistant of its own. What's more, Mercedes said owners can connect the MBUX to their smart watches, from which they can remotely interact with their cars.
The voice assistant is also capable of learning language from its users, and vary its dialogue accordingly thanks to a cloud system which can evaluate input and choose appropriate responses.
Mercedes-Benz has one more teaser scheduled before the official reveal, which is scheduled for January 14.
Mercedes-Benz will be able to update the interface over the air and plans to debut it in its new A-Class cars, which the company has said it will unveil in February.