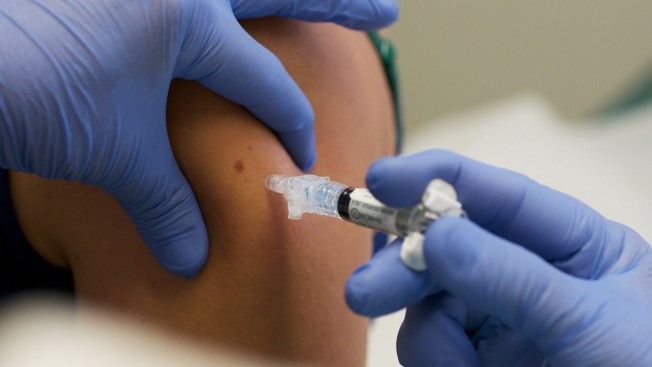 Senior doctors have warned that a spike in flu cases plunging the NHS into winter chaos.
A looming flu season is putting even more pressure on hospitals.
Each year the service comes under increased pressure in the winter, largely as a result of an increase in certain illnesses over this period, such as flu.
Milton Keynes University Hospital, for example, said it was undergoing extree pressure due to "very high numbers of patients seeking emergency medical care".
Their warning coincides with a warning from NHS Providers, that represents 98% of hospital, mental health, community and ambulance service trusts in England, which says the health service can no longer deliver adequate care within current funding.
Speaking yesterday, he urged hospitals to prepare for extra demand, adding: 'I fear for acute trusts this next week.
Nearly every hospital in England has dangerously few free beds, doctors warned last night, with many so full in the run-up to Christmas the sight of patients on trolleys in draughty corridors has become routine.
"It's not going to get any better, despite the Government saying they'll pump in a few million into the NHS".
Last year, fire crews were sent to more than 44,000 emergency calls which would normally have been dealt with by ambulances - a rate of 120 a day. The hospital said that it had been "extremely busy".
"We need a full and frank review of how well the NHS handled additional winter pressures". He was due to have the operation at Basildon Hospital on December 5 but it was delayed to January 17.
It will be used for the hospital as well as GP and mental health services in the county.
Dr Taj Hassan, president of the Royal College of Emergency Medicine, said: 'Last winter we said, "This is the worst in 15 years".
This will mean that senior hospital doctors can triage more patients in A&E, be available for phone advice for Global Positioning System and ensure that patients in hospitals are reviewed twice each day to help timely discharges.
"But the reason I don't use the word "crisis" is because we have a very clear plan, we've been thinking about this for a very long time and we are activating that plan".
"With all but five hospitals in England running at above the recommended safe bed occupancy level of 85 percent and nearly a fifth running at 99 percent, the system has little to no capacity to handle a major flu outbreak or spike in demand caused by a cold snap over the coming weeks", Dr Chaand Nagpaul, BMA council chair, recently warned.