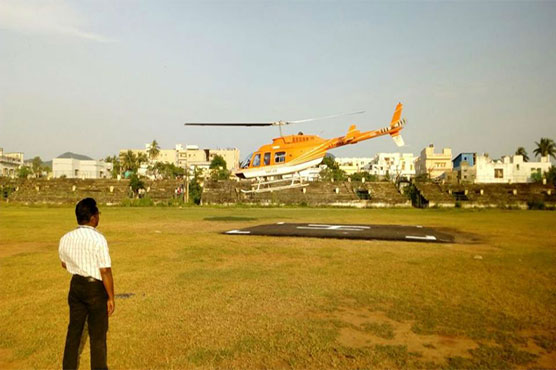 Ahelicopter carrying seven people, including five ONGC employees, crashed off Mumbai's coast on Saturday.
'We have deployed all our choppers including from each of our naval bases in search of the missing chopper.
No contact could be established after 10.30 AM.
As of 2 pm, rescue teams have managed to locate three bodies, one of which has reportedly been identified as Mr Garg, DGM, ONGC.
It was a chopper operated by Pawan Hans, India's state owned helicopter operator.
Among the passengers were some officials of the Oil And Natural Gas Corporation or ONGC.
The chopper was airborne at 10:20 am and its last contact with the ATC was at 10:35 am, 30 nautical miles off Mumbai.
Meanwhile, Union Petroleum Minister Dharmendra Pradhan tweeted, "Spoke to Defence Minister Nirmala Sitharaman & requested for help from Coast Guard and other agencies in the search and rescue operations; CMDONGC has rushed to Mumbai".
The Indian Coast Guard said it had diverted a ship and an aircraft to region where it believes the helicopter went missing.
Search operations are on, they added.