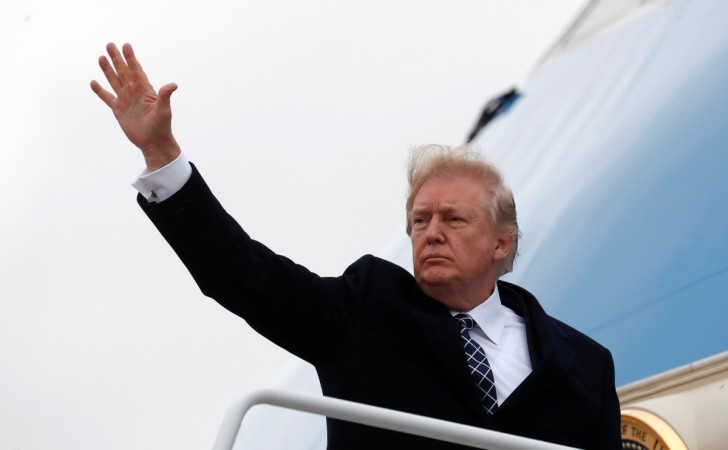 Bell has previously projected criticism of the president onto the hotel, according to The Washington Post.
He has also taken projected pot shots at Trump's attorney general, Jeff Sessions, with the line, "I thought the KKK was OK until I learned that they smoked pot", projected onto the Department of Justice.
The projection also contained a stream of poop smiley-face emojis.
Trump then inquired why the USA couldn't admit more immigrants from countries such as Norway, whose Prime Minister he met on Wednesday, and from Asian countries, who Trump believes might be of benefit to the economy in the United States.
As seen in a Periscope livestream, a longer message mocked Trump and his supporters and called for others to stand against white supremacy.
"The president distracts us from politics that are harming us", the projection read later in the video.
Robin Bell, who is known to have performed other protests as well, projected the word "shithole" - with which President Donald Trump allegedly referred to countries from which he does not favor immigrants coming to the USA - over the entrance of the Trump International Hotel in Washington, just a stone's throw from the White House, according to a video posted on Bell's Twitter account.
In May, Bell made headlines for the first time in May 2017, for projecting this message onto the same hotel.
. In May, Bell projected on the same D.C. hotel
"emoluments welcome" and "pay Trump bribes here."
The White House initially did not deny that Trump made the remarks, but Trump later disputed the reports on Twitter.
Earlier, Trump flatly denied on his Twitter the comments he reportedly made with regard to immigrants from African nations, Haiti and El Salvador, raising the question of why they should be more likely accepted in the United States than, for instance, newcomers from well-off Norway.
Democrats and some Republican lawmakers criticized the president's choice of words and called for him to apologize.