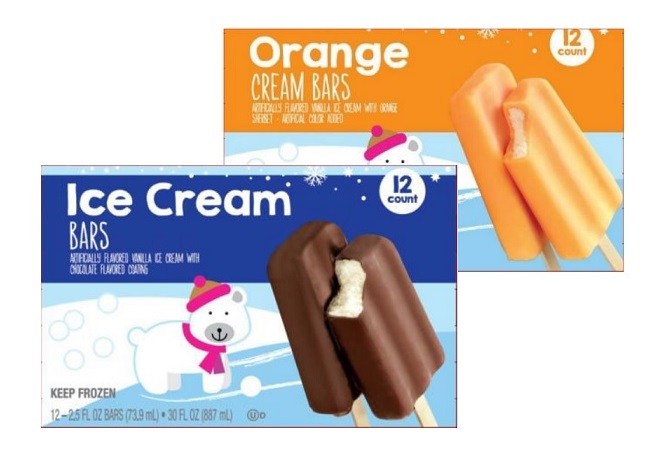 Fieldbrook Foods Corp. announced a recall, which prompted Giant to remove its store-brand orange cream bars and ice cream bars, according to a news release.
Fieldbrook Foods says that their orange cream and chocolate coated vanilla ice cream bars that were made in its Dunkirk, New York plant may be contaminated. Listeria infection can also cause miscarriages and stillbirths.
There have been no reports of illness, according to the announcement.
Fieldbrook Foods Corp. first announced a limited recall of products last week, including Purple Cow Orange Cream Bars sold at Meijer stores that had a "best by" date of November 20, 2018.
No other Stone Ridge Ice Cream Novelties-branded products are included in this recall.
Products under the Hood and Kemp brands may have a "best by" date between July 1, 2018, to June 30, 2019. In addition customers may call Giant Food Customer Service at 1-888-469-4426 for more information or visit the Giant website.
Giant has recalled several products from its shelves because of possible Listeria contamination. Fieldbrook Foods is working with each of these retailers to recall the affected products.
Routine testing showed the presence of Listeria monocytogenes bacteria in a few ice cream bars from that line, the FDA recall notice says.
The company said it has suspended production and distribution while it cooperates with the FDA to investigate the source of the contamination.
Customers who have purchased the products under the recall should discard any unused portions and bring their purchase receipt to Giant Food for a full refund. Consumers with questions may contact the company at 1-800-333-0805, ext.