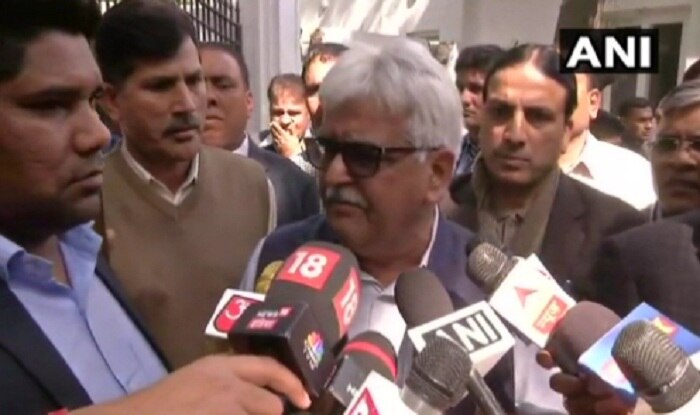 Based on the FIR registered against MLA Amanatullah Khan and other unnamed legislators, the police have arrested two MLAs, Khan and Prakash Jarwal.
The protest was led by Delhi BJP General Secretary Kuljeet Singh Chahal.
While senior AAP officials Sanjay Singh and Ashutosh claimed that the incident was an attempt by the Bharatiya Janata Party to destabilise the government in Delhi, Delhi BJP president Manoj Tiwari has asked for the resignation of the chief minister. "We have never incited any violence (among different communities)".
Only two Delhi ministers, including deputy chief minister Manish Sisodia and environment minister Imran Hussain came to the Delhi Secretariat, which houses offices of all ministers and top bureaucrats, and worked in their respective offices.
The Delhi Police is working under pressure of the home minister, he alleged.
"Thus the Chief Minister and his ministers must resign", he said.
According to them, the incident happened when Prakash visited Arvind Kejriwal regarding the issue of advertisements which were not being released.
"If somebody dies of hunger in the state, will the Chief Secretary be answerable or will it be the Lt Governor (Anil Baijal)?"
This came after the Chief Secretary alleged that he was beaten up by the two MLAs in the presence of Arvind Kejriwal at the Chief Minister's residence on Monday night, where he had been called for a meeting. "Kejriwal must resign (sic)", he had said in a tweet.
The Chief Secretary' medical examination report revealed "mild swelling behind both ears" and "bruise over lower lip". The plea was mentioned for urgent hearing before a bench of Acting Chief Justice Gita Mittal and Justice C. Hari Shankar which said the police was already looking into the incident. Addressing reporters in the national capital on Thursday, he said, "On the basis of a baseless complaint by the chief secretary, two party MLAs were arrested without evidence while those who beat our Ministers and their aides are roaming free". The report termed the nature of injuries "simple" and the weapon used as "blunt".