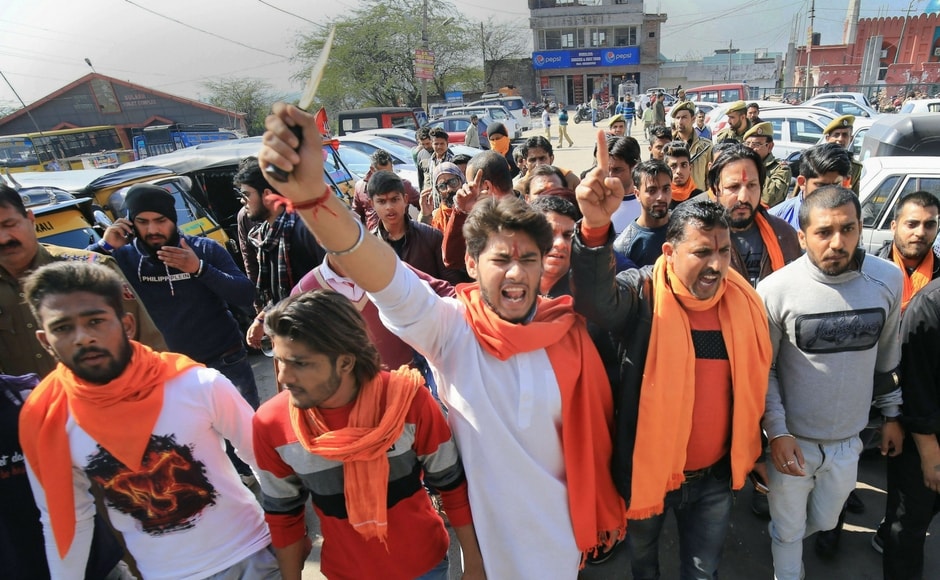 In Hyderabad, Bajrang Dal members create ruckus at Hyderabad's Manjeera Mall and also staged a protest against Valentine's Day.
To protest against the Valentine's Day, the Hindu outfits took a different step rather than hassling lovebirds, the cadres made marriage of a dog and a donkey in Tamil Nadu's Chennai on Wednesday. In videos recorded by passers-by, several people carrying saffron flags and wielding sticks could be seen threatening couples, the agency said. For instance, some of these activists met club owners in Hyderabad and "presented a memorandum" asking them not to organize any special events to mark Valentine's Day. In Ahmedabad, self-proclaimed "moral police" chased couples, reported Times Now.
Taking responsibility for the incident, VHP media coordinator for north Gujarat, Hemendra Trivedi, said, "As announced by us, the VHP and Bajrang Dal members today held protests at the riverfront".
The Bajrang Dal in Maharashtra's Nagpur has threatened that couple, who will be found celebrating Valentine's day in public will be married off immediately. The diktats also read that the couples caught outdoors will be facing a strict action by the protestors.
Earlier, a university in Uttar Pradesh, which is ruled by Modi's party the BJP, had declared February 14 a holiday and barred students from coming to the campus.
In Bengaluru, the Karnataka Rakshana Vedike had a similar idea, but with a contrary goal: they married off two sheep in favor of Valentine's Day celebrations. "It has been seen in the past years that some students, influenced by western culture, celebrate Valentine's Day on February 14", it said. Commenting on the matter, Vatal Nagaraj said, "We should not object to #ValentinesDay because love does not have any community or caste".