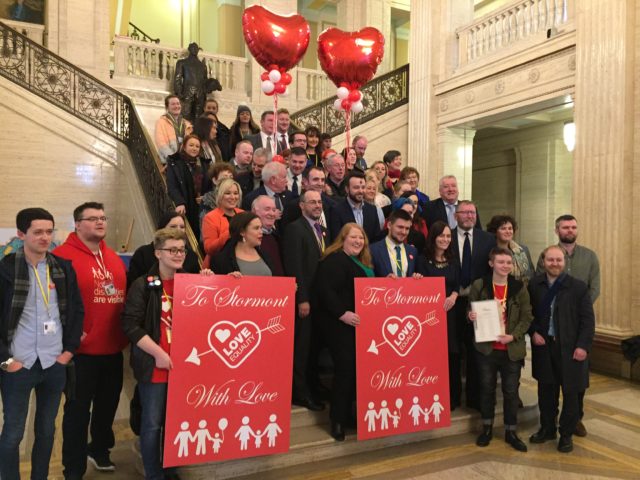 The DUP lost support in the March 2 election but managed to remain the biggest party, with a single-seat margin in the Northern Ireland Assembly over Sinn Fein. Sinn Fein's insistence on a stand alone Irish Language Act means that we have reached an impasse.
"The SDLP leader should be less concerned about Theresa May's feelings and more concerned about getting an agreement that enables genuine power-sharing based on rights, respect and equality for all", he concluded.
May is expected to commit to restoring power-sharing, and reaffirm the principles of the Good Friday agreement which underpins the devolved system of government at Stormont.
"A deal is possible - this is the week and this is the time to decide", McDonald said.
She said the governments had been told in advance of their trip that "the deal wasn't done".
Leo Varadkar, a man of undoubted charm, she called "smarmy" after it was reported that he thought her "cranky", an uncharitable view of her passionate patriotism.
Varadkar said on Twitter that the two governments held "constructive talks on restoring power-sharing and Brexit".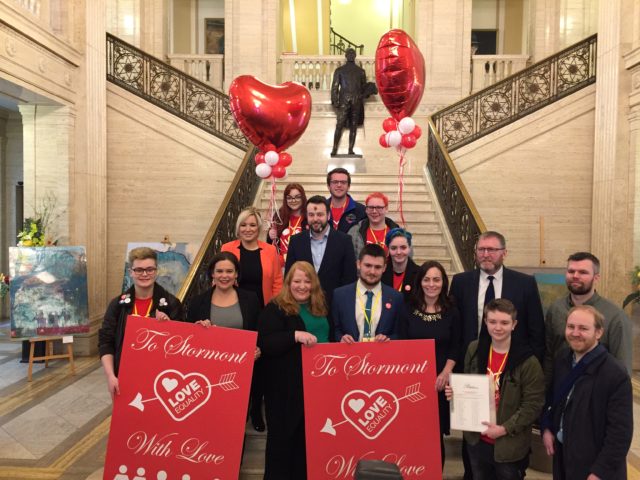 SDLP leader Colum Eastwood receives a giant Valentine's Day card
Speaking to Sky News, McDonald - who is pro-abortion and marriage equality - said the level of polarisation over sticking issues was becoming "dangerous".
Mrs McDonald, who has replaced Gerry Adams as Sinn Fein leader, insisted the party was "up for a deal".
On Saturday, Sinn Féin's Stormont leader Michelle O'Neill said that she believed that talks were likely to end this week.
He also addressed the future of the Irish border - telling reporters that Irish and United Kingdom officials will work together on efforts to avoid a hard barrier between the two nations after Brexit.
There's been no effective government at Stormont since the Sinn Fein and DUP executive collapsed 13 months ago.
"Important decisions impacting on everyone in Northern Ireland have been sitting in limbo for too long".
On the issue of Brexit and the Irish border, the premier said he sought and received assurances from Mrs May that the first stage agreement reached between the two governments in December would be put into law.