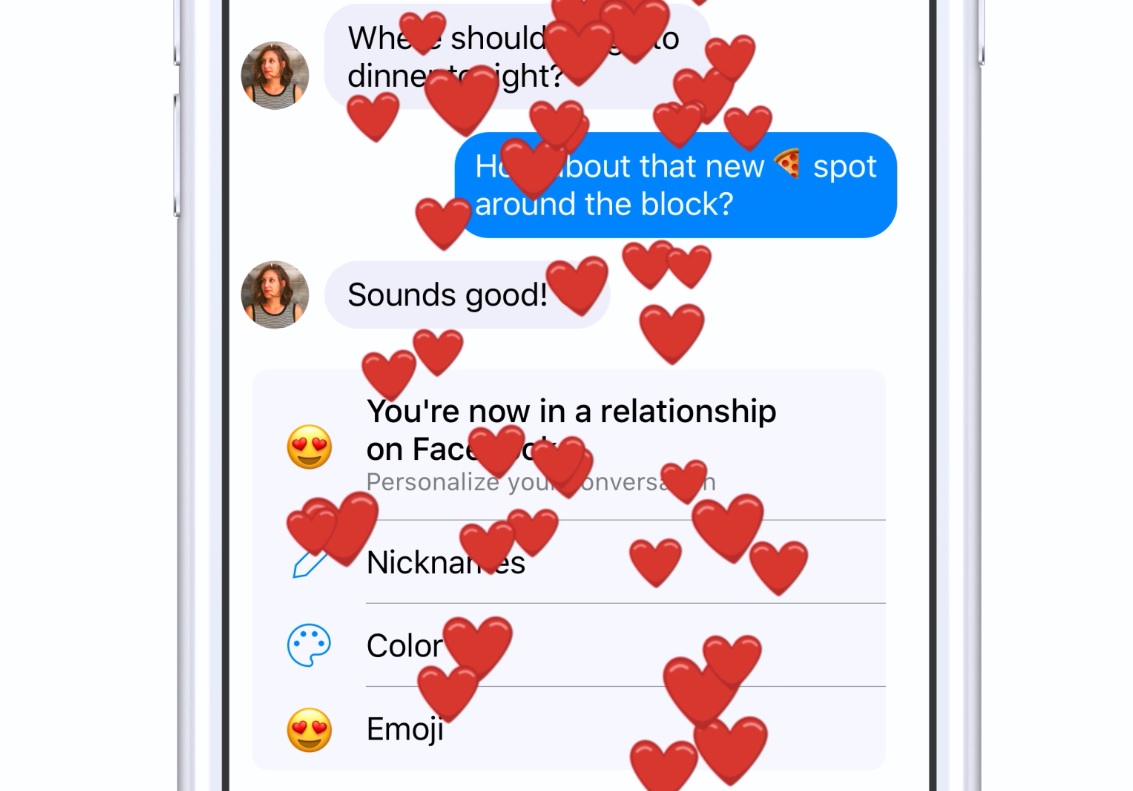 There will be heart shower on the screen of your chat conversation with your loved one. A Facebook spokesperson confirmed in an email to Gizmodo that the features will only be available to users who indicate they are in a relationship tomorrow (Valentine's Day in the US) and afterwards.
Facebook will prompt you to customise your chat by setting a text color, emoji, and nickname.
Facebook understands that emojis are the new love language and this is so since over 2 billion emojis are shared everyday on Messenger where and ❤ ranked in the top 5 most popular emojis.
Interesting enough, men and women express their love via emojis similarly and when it comes to personalizing their chat, red is the most popular.
There's not long left now until Valentine's Day so be sure to keep an eye out for the new additions to Messenger.
To help you spread your newly embraced feeling of love and happiness Messenger will then switch your custom emoji to by default.
There's one change here that actually nearly gets at being useful: whoever you're in a relationship with will now appear at the top of Messenger's Active tab.
First, after confirming you're in a relationship with someone, a messenger chat will open up between the two of you, which sounds super helpful in 2018, a year in which it's totally possible that people in a relationship have never chatted online. Filters like the heart eye filter, falling candy heart effect, the Queen of Hearts filter has been added.
All of these festive filters and effects are also available in Messenger video chat! The Messenger Camera is one tap or swipe away whether you're already in a conversation or you've just opened the app.