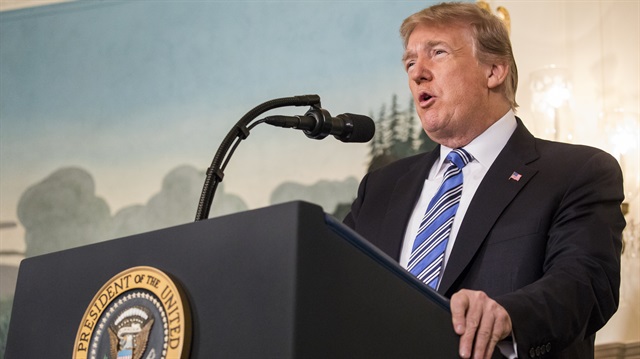 A Virginia-based federal court of appeals on Thursday ruled the latest version of President TrumpDonald John TrumpTillerson: Russia already looking to interfere in 2018 midterms Dems pick up deep-red legislative seat in Missouri Speier on Trump's desire for military parade: "We have a Napoleon in the making" MORE's travel ban unconstitutional citing that it unlawfully discriminates against Muslims.
The U.S. Supreme Court has allowed the ban, put in place by Trump with a presidential proclamation in September, to go into effect while litigation challenging it continues. It follows the U.S. Court of Appeals in San Francisco issuing a similar ruling late previous year.
Carl Tobias, a professor at the University of Richmond School of Law, said it appears the U.S. Supreme Court may combine this case with one from Hawaii in which a judge ruled against the ban in a decision affirmed by the 9th U.S. Circuit Court of Appeals.
The court upheld a ruling by a federal judge in Maryland who issued an injunction barring enforcement of the ban against people from Chad, Iran, Libya, Somalia, Syria and Yemen who have bona fide relationships with people in the US.
The announcement was celebrated by opponents of the ban.
The Richmond-based 4th U.S. Circuit Court of Appeals, on a 9-4 vote, became the second federal appeals court to rule against the ban, finding that the Republican president's own words demonstrated that bias against Muslims was the basis of the policy.
"The Constitution prohibits government actions hostile to a religion", she said.
The ban is now being enforced at the Justice Department's request - at least until the case is fully litigated in the courts.
The justices are due in April to hear arguments over the ban and issue a ruling by the end of June.
Trump announced his initial travel ban on citizens of certain Muslim-majority nations soon after taking office in January, bringing havoc and protests to airports around the United States. It triggered chaos and protests across the U.S.as travelers were stopped from boarding global flights and detained at airports for hours.
The case is International Refugee Assistance Project v. Trump, 17-2231, U.S. Court of Appeals, Fourth Circuit (Richmond). Critics said the changes didn't erase the legal problems with the ban.