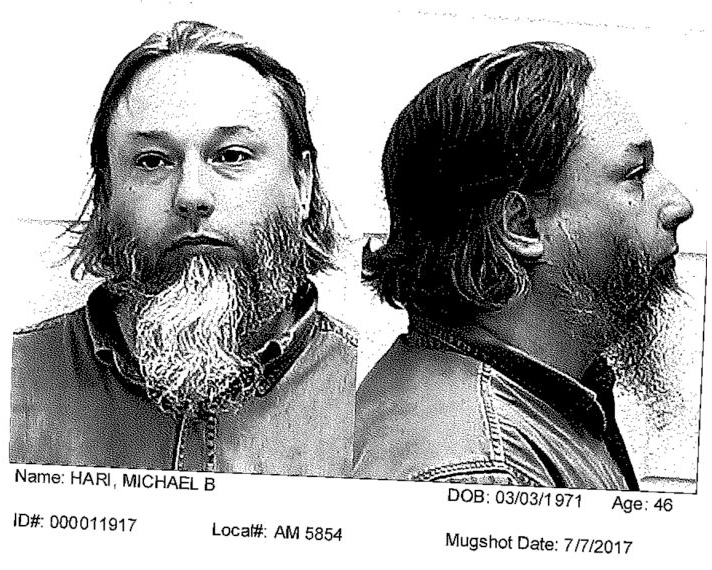 No one was injured in the blast, but the imam's office suffered extensive damage, CBS Minnesota reports.
Law enforcement officers arrested the trio Tuesday morning, March 13, in east-central IL.
The affidavit describes a tangled, hateful criminal enterprise in which the four men from a rural part of IL, more than 500 miles from Bloomington, Minn., hoarded high-powered guns, made bombs and committed robberies at a drug dealer's house and three Wal-Mart Stores.
Hari, McWhorter, Morris face federal charges for the bombing at the Dar Al Farooq Islamic Center. Investigators, according to the charges, were given photos of what appeared to be illegal weapons and homemade bombs in Hari's parents' residence. On Jan. 27, law enforcement received information from a confidential source indicating that McWhorter, Morris and Hari were responsible for the bombing. Charges state Hari sometimes resides with his parents because his home has no electricity or running water.
McWhorter said the bomb was made from black powder and was about 18 inches to 24 inches tall.
McWhorter originally denied having any knowledge of the mosque bombing, but according to the complaint, he later admitted to it, stating he, Hari and Morris drove to Minnesota in a rented vehicle.
Hari was the driver, Morris smashed a mosque window and McWhorter threw a bomb through the broken window, the court filing indicated.
McWhorter claimed it was Hari's idea to target a mosque, with the intention to "scare them out of the country".
Later Tuesday, the executive director of the Minnesota chapter of the Council on American-Islamic Relations said that there were still many questions that need answering.
"It's not every day in the United States that a mosque is bombed or a plot to kill Muslims is foiled", he said. "We believe it is possible one of our neighbors in our communities may have put the target on the mosque forcing the individuals who live in IL to decide to attack a mosque in Minnesota".
Asad Zaman, executive director of the Muslim American Society of Minnesota, called on Minnesotans to call out anti-Muslim sentiments within the community.
Michael Mcwhorter, 29, Joe Morris, 22, and Michael B. Hari, 47, were accused of carrying out a pipe bomb attack on the Dar al-Farooq Islamic Center in Bloomington, Minnesota, on August 5 that damaged the building but caused no injuries, according to a statement from the Minnesota U.S. Attorney's Office.
The court document said: "McWhorter said he didn't want to be anywhere near it when it went off".
Soon after the explosive device was thrown in, the mosque's executive director, Mohamed Omar, said, a member of the congregation rushed outside and saw a truck driving away from the mosque's parking lot.