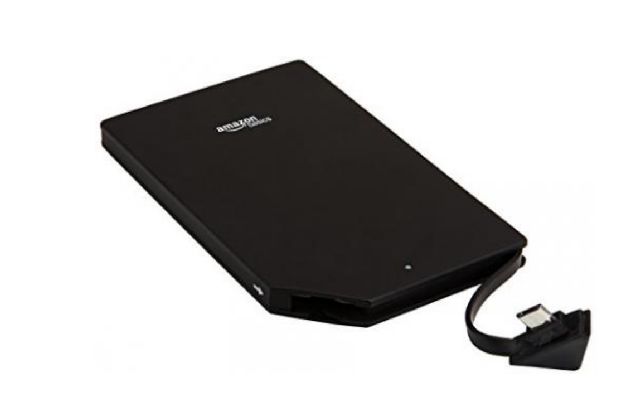 AmazonBasics portable power bank charger packs are being recalled because of 53 reports in the United States of overheating including one report of chemical burns from battery acid.
The batteries were manufactured by a Chinese company with ties to Amazon and sold in the US between December of 2014 and July of 2017.
Six models are a part of the recall- all of them have black lithium-ion batteries that were sold in various sizes. Product ID number B00LRK8EVO, B00LRK8HJ8, B00LRK8I7O, B00LRK8IV0, B00LRK8JDC or B00ZQ4JQAA is printed on the back.
Amazon has removed all of the affected models from its store to prevent more from entering circulation.
The CPSC said consumers should unplug and stop using the power banks, and contact Amazon for a refund. You shouldn't just mail the power bank back to Amazon in a box; judging by how the recall of Samsung's infamous Galaxy Note 7 went, you'll need to ship any potentially defective devices back in a special fireproof box. It's unclear if the power banks have caused any injuries or fires thus far.
Amazon doesn't manufacture the AmazonBasics electronics products itself, but rather rebrands devices made by a third-party manufacturer.
E-commerce giant Amazon issued a voluntary recall Wednesday on several of its AmazonBasics-branded portable charging power banks, citing concerns over the devices overheating and melting and starting fires. They were manufactured by Guoguang Electric Company Limited, of China.