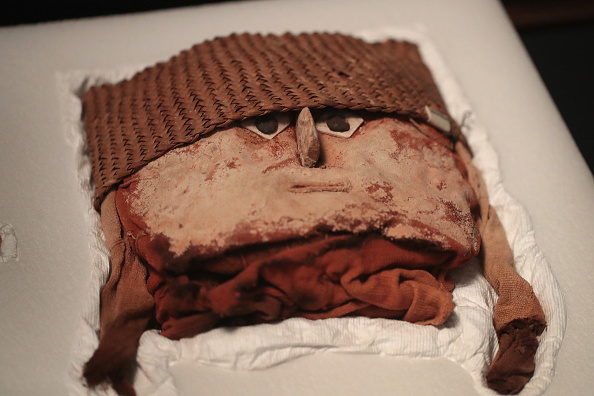 Mr Varadkar said the move would help his stated aim of doubling Ireland's footprint globally. Varadkar will then go to New York for a number of "community, economic and cultural" engagements, including the site of the new Irish Arts Centre and the launch of the New York Washington Ireland Program.
Other scheduled engagements in the Texan city on Sunday included a discussion about Irish innovation at the South By Southwest festival.
Varadkar is set to meet with senior representatives of Irish companies doing well in the U.S. market.
Of course it's not the first time an Irish Taoiseach has met a man of such stature - one might remember that Enda Kenny once met wrestling superstar Hulk Hogan during a St. Patrick's Day visit to the US.
Mr Varadkar said there was a risk of gaps emerging between the European Union and America around issues such as tax and trade. This year it will incorporate four cities. While there, he also has plans to meet the Governor of Texas, Greg Abbott, and representatives of the Irish community in Texas.
His meeting with the Choctaw Nation will commemorate the tribe's fundraising efforts for the victims of Ireland's Great Famine in the mid 19th Century.
On Tuesday, he'll travel to Washington DC, and deliver a foreign policy address to the Brookings Institution.
Taoiseach, Leo Varadkar, has slammed President Trump over his failure to back LGBT rights.
That same evening, both the Taoiseach and Senator George Mitchell will be keynote speakers at an event marking the 20th anniversary of the signing of Good Friday Agreement. That evening, he'll address the annual American Ireland Fund gala dinner.
The Taoiseach says he is not apprehensive about the meeting, but has asked the pro-Trump governors of Texas and Oklahoma how to approach the United States president.
The Prime Minister of Ireland - his official title is "Taoiseach" - will sit down with Mike Pence at the Vice President's home in the Naval Observatory on Friday morning.
Mr Varadkar later tweeted that a "return trip [is] promised to Santa Monica".