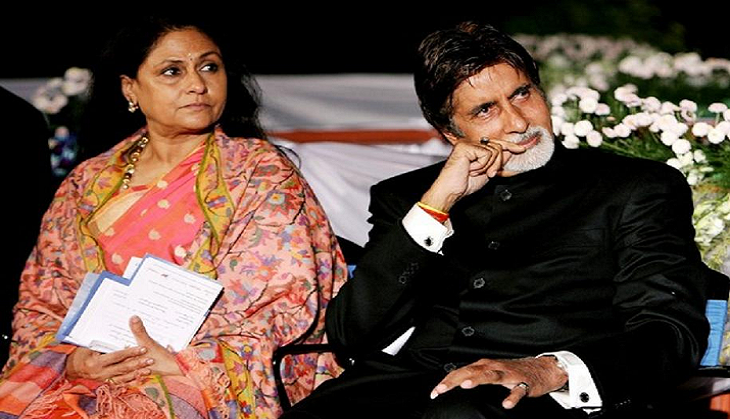 Till date, the record is held by BJP's Ravindra Kishore Sinha, with assets worth Rs. 800cr.
After a successful stint in Bollywood, Jaya Bachchan made a decision to join politics and in 2004, she was elected from Samajwadi Party as the Member of Parliament and she is now completing her third term as the MP, representing Rajya Sabha. In a recent affidavit submitted which was submitted by the former actress, it was revealed that the couple (Jaya and Amitabh) owns assets worth Rs 1000 crore. Jaya is an SP candidate for the Rajya Sabha polls. Now, the power couple has immovable assets worth INR4.60 billion, while their movable assets have risen to INR 5.40 billion.
We are waiting for the time when Jaya Bachchan will be re-elected and she will ultimately become the richest MP in India, because of the constant support from her husband.
Further, it was stated that she and her husband owned jewellery worth Rs 62 crore. Amitabh alone owns jewellery worth Rs360 million. The Bachchans also own 12 vehicles between them, which are worth over Rs 13 crore. Amitabh also owns a Tata Nano auto and a tractor, while Amitabh and Jaya own watches worth around INR34o million and INR5.1 million respectively.
Alongside, Jaya owns a 1.22 hectare agricultural plot worth INR22 million in Kakori area of Lucknow. Their house is not their only house, but they own a 3,175 sqm residential property in Brignogan Plage in FRANCE. Amitabh possesses a pen worth over INR0.9 million. Further, the affidavit states that they have properties at Gandhinagar, Noida, Bhopal, Pune and Ahmedabad.