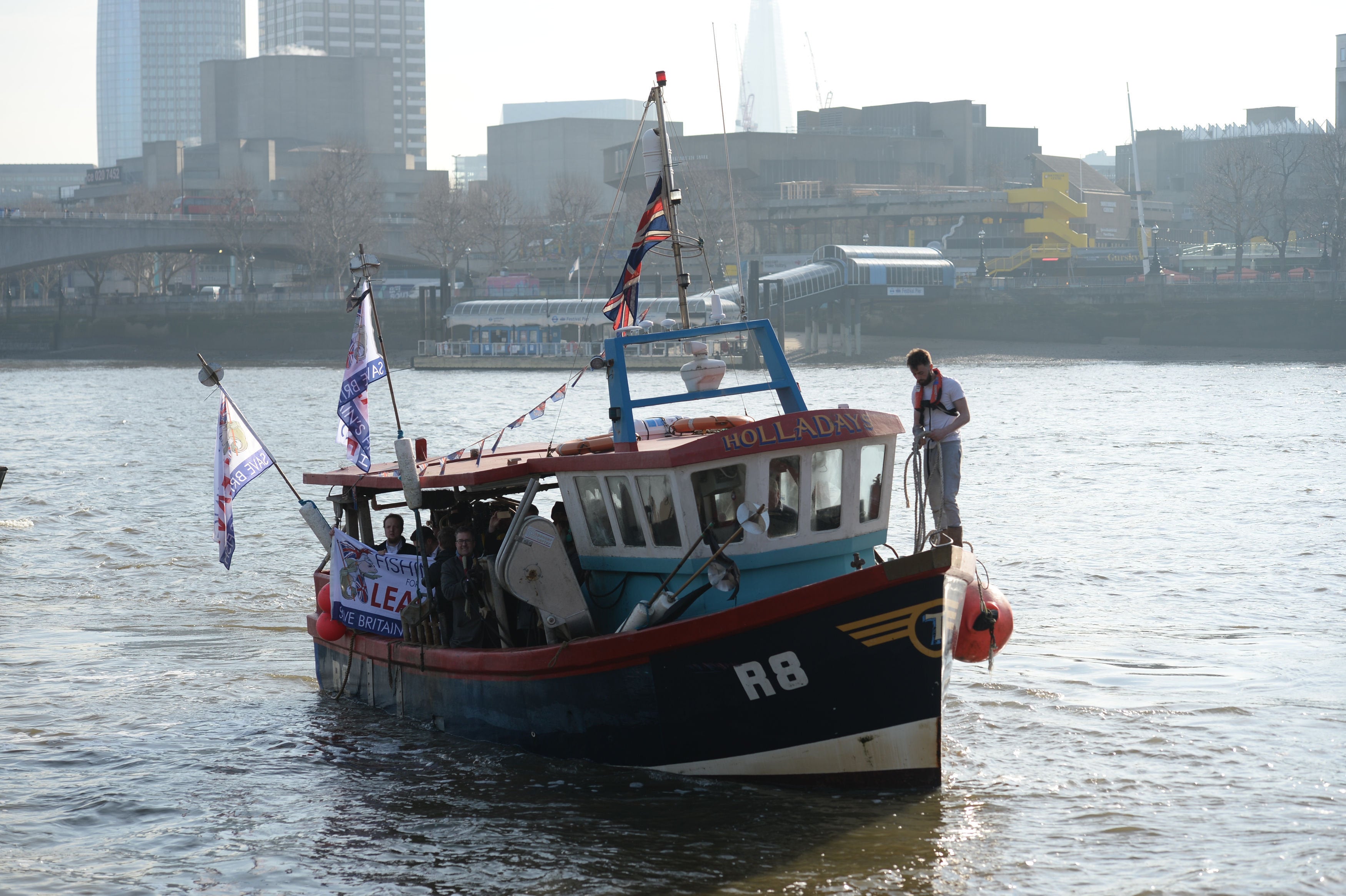 The fishing industry and many coastal MPs are unhappy that the United Kingdom will not regain control of the country's fishing waters on Brexit day, 29 March 2019.
Michael Gove has said he shares the "disappointment" but urged people to keep their "eyes on the prize" of getting full control of United Kingdom waters back.
"The government can spin all it wants but what we have is a situation where the European Union tells us what to agree internationally and then we return home to hand it all to European Union control where we are maybe consulted and get to sit in the room to be told to be grateful for what we're about to receive".
The campaign group said: "All the government had to do was say no [to the deal], given their acknowledgement of the obvious that we will be an independent state as our membership terminates".
"I think this has got slightly out of hand".
Aberdeen South MP Ross Thomson, who voted Leave, was in attendance but did not appear to take part in the haddock-throwing stunt itself, despite a pre-event press release that said he would.
The Kent fishing boat took to the Thames today for the fish throwing stunt, in freakish scenes reminiscent of the clashes between two rival floatillas, one led by Farage and the other by Bob Geldof, in the lead up to the Brexit referendum.
Mrs May is hoping the deal will be signed off at a meeting of leaders at the European Council summit in Brussels this week, clearing the way for crucial talks on post-Brexit trade to begin in earnest.
Tory bosses reportedly warned him off the trip, making Rees-Mogg less salty dog and more landlubber.
Prime minister Theresa May has been told by the 13 Tory MPs - and one DUP MP - that she must use this week's European Council to insist that the United Kingdom will set its ow fisheries policy from the date of Brexit in March 2019 rather than from the end of the implementation period. "These demands are completely unacceptable and would be rejected by the House of Commons". "I don't like the transition deal, but I can live with it".